Travels Through Time: The Crusades
In our latest podcast, Dan Jones discusses the year 1147, when the Second Crusade was launched.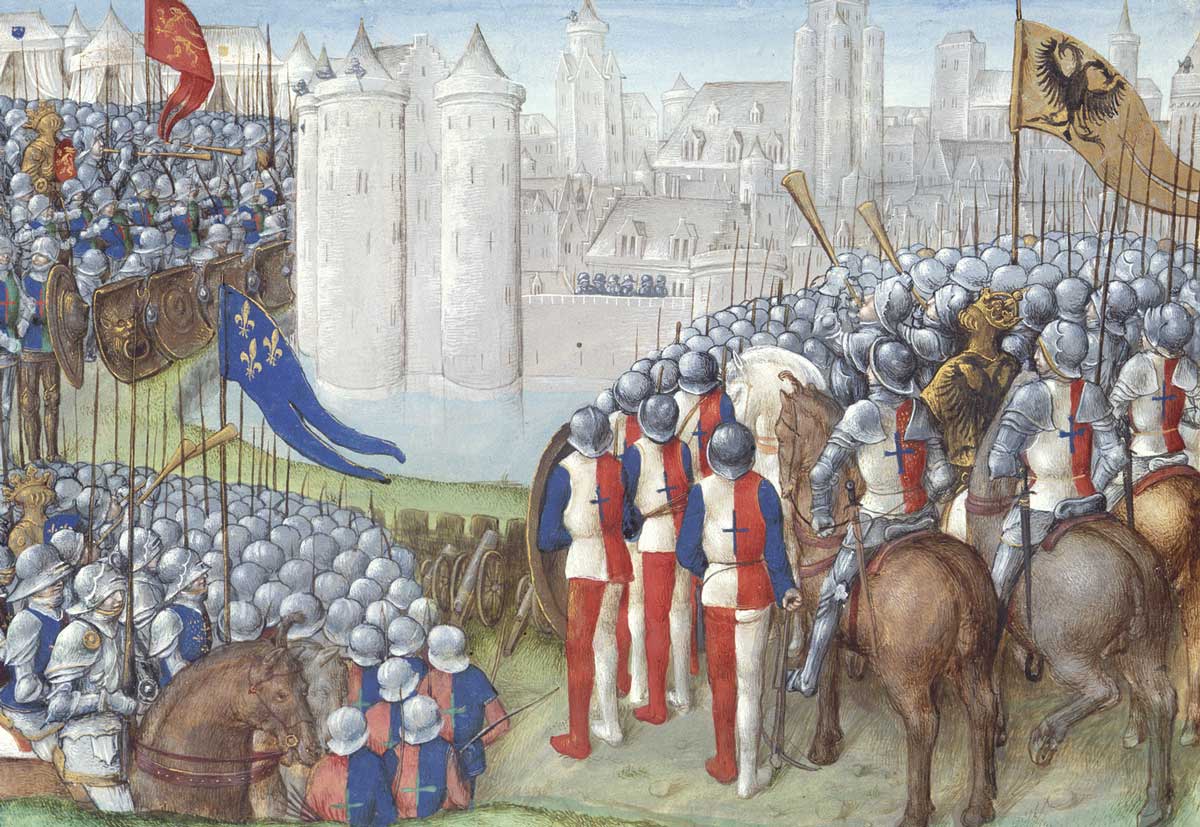 Launched by Pope Urban II in 1095, the Crusades comprised a series of eight or nine major expeditions from western Europe to the Holy Land, continuing into the 15th century.
In 1147, the Second Crusade began, with the ambition of repeating the 'success' of the First Crusade, and in response to the loss of the County of Edessa in 1144.
This year is the subject of our latest Travels Through Time podcast with historian Dan Jones, who first discusses Louis VII of France and his wife, Eleanor of Aquitaine, as they prepare to leave Paris and begin their crusade.
Alongside this moment in 1147, there are other movements in 'crusading' which are usually less considered by historians: the beginning of the Northern Crusades (or Baltic Crusades), as Saxons in Germany march against the Slavic tribespeople known collectively as the Wends, and a mission on behalf of the Christian kings of Northern Spain and Portugal to advance south and claim the whole peninsula from Islamic rule.
Travels Through Time. Tailored tours of the past. 
Travels Through Time is presented by bestselling historian Peter Moore. In each episode we are joined by an expert guest, to journey to the time and place of their choice. Enjoy a ringside view of history as never before, with the action described by those who understand it best. Browse other episodes in this series here.
How to listen
You can listen to Travels Through Time here on our site in the player above, or on iTunes, Spotify, Podbean and Acast. There is also an RSS feed.
Further reading: related articles from the History Today archive
Was the First Crusade really a war against Islam?
Nicholas Morton
It is widely believed that the Crusades were a clash of civilisations. But a closer examination reveals a complexity that has eluded many historians.
The Crusades: A Complete History
Jonathan Phillips 
A comprehensive account of a compelling and controversial topic, whose bitter legacy resonates to this day. 
Soldiers of the Second Crusade Leave From Devon
Richard Cavendish
The launch of the Second Crusade on 19 May, 1147.