Travels Through Time: The Blackshirts vs. Lyons
This podcast looks at how Isidore Salmon, the force behind J Lyons & Co., threatened to withdraw advertising from the Daily Mail and Daily Mirror in 1934.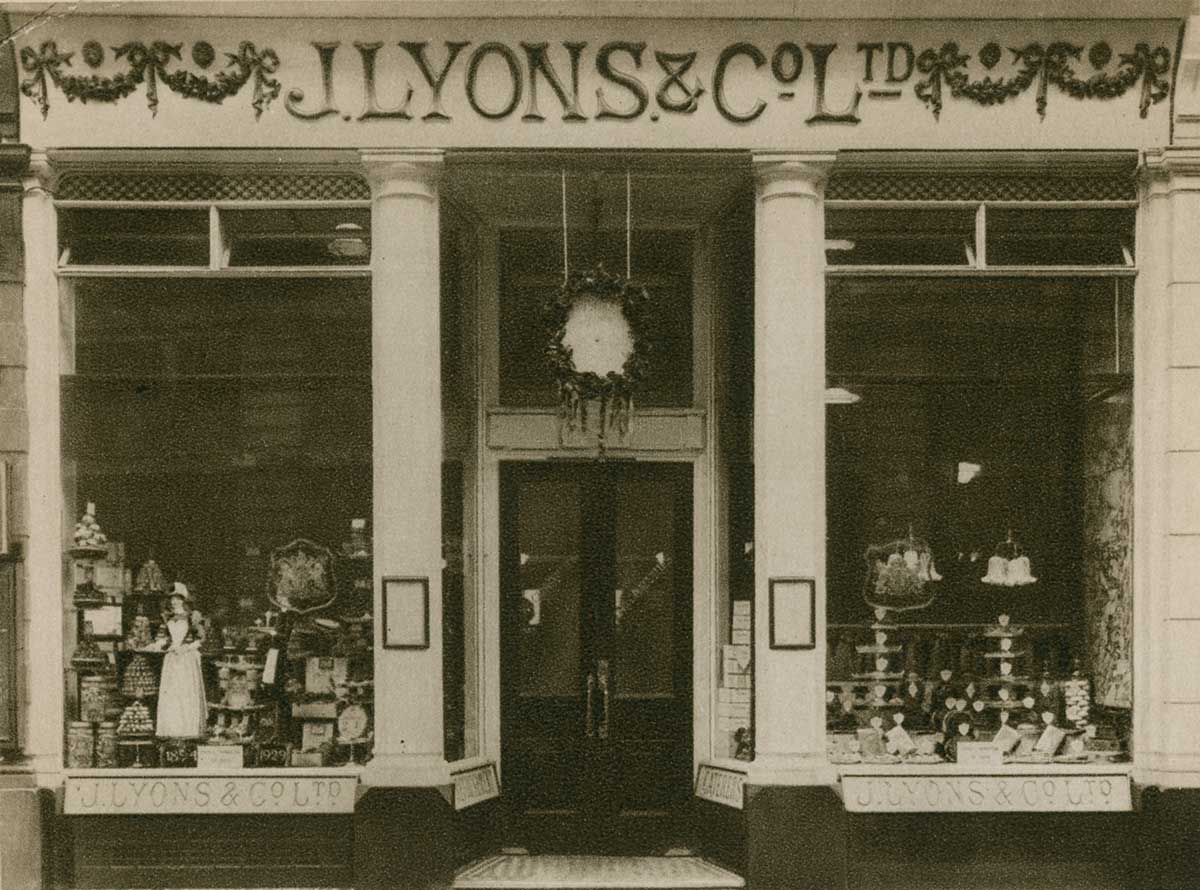 By mid-1934, Oswald Mosley's British Union of Fascists was drawing large crowds to their rallies in London. Antisemitism was at the heart of Mosley's political message, and his supporters included Viscount Rothermere, proprietor of the Daily Mail and the Daily Mirror. Among those disturbed by Moseley's politics was Isidore Salmon – a businessman, Chairman of J. Lyons & Co. catering and hotel empire, and MP for Harrow. Salmon was Jewish, and was actively involved in a number of Jewish charities in London.
In this episode of our podcast Travels Through Time, Thomas Harding takes us back to 1934, culminating in the moment that Isidore Salmon confronted Viscount Rothermere and threatened to withdraw advertising from his papers. Harding also discusses the history of J. Lyons & Co., the firm who supplied 'millions of families across the Empire with affordable and high-quality packets of tea, cartons of coffee, loaves of bread and an endless supply of Swiss rolls and other sweet delights'.
Travels Through Time. Tailored tours of the past. 
Travels Through Time is presented by bestselling historian Peter Moore. In each episode we are joined by an expert guest, to journey to the time and place of their choice. Enjoy a ringside view of history as never before, with the action described by those who understand it best. Browse other episodes in this series here.
How to listen
You can listen to Travels Through Time here on our site in the player above, or on iTunes, Spotify, Podbean and Acast. There is also an RSS feed.
Further reading: related articles from the History Today archive
Appeasement: Britain's Political Turning Point
Beth Fisher
Oswald Mosley, Anti-Semite
Daniel Tilles
Neville Chamberlain and Appeasement
Nick Smart