Travels Through Time #17 – Radicalism, Madness and Laughing Gas in 1799
What links Colonel Despard, the Royal Bethlem Hospital and the inventor Humphry Davy?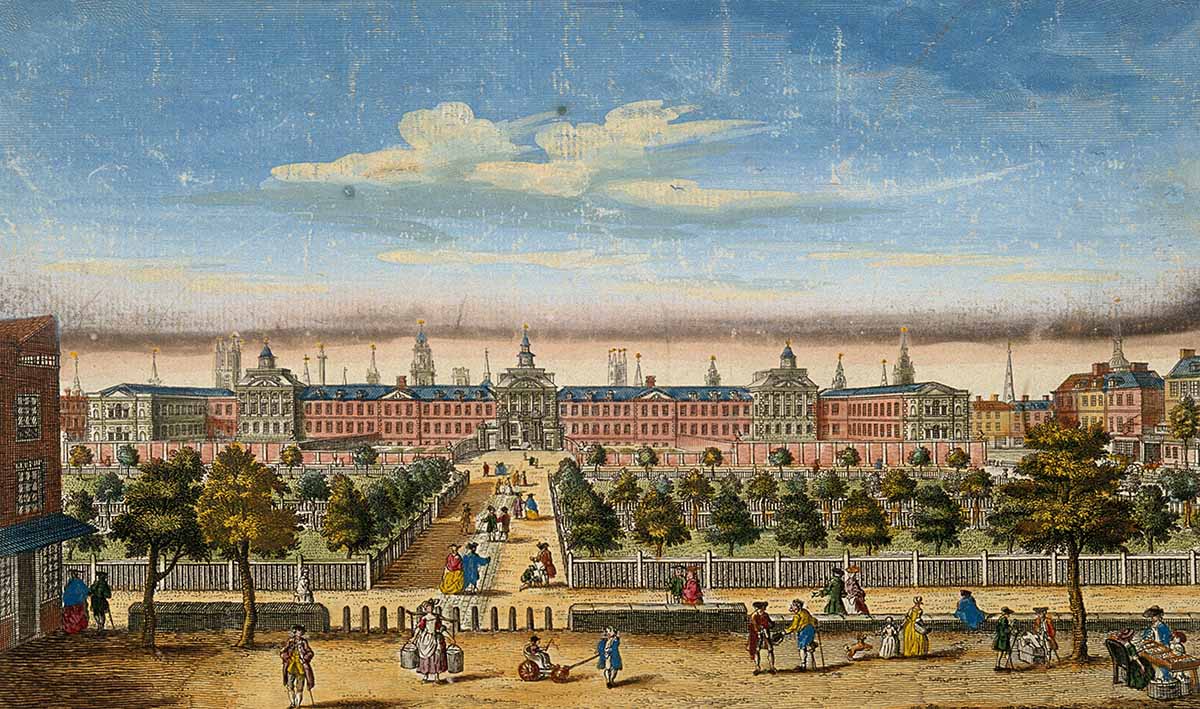 In 1799, Britain was at war. There was instability at home and widespread hardship. The cost and economic disruption pressed hard, leading to inflation, the collapse of the gold standard in 1797, the introduction of income tax and the stagnation of average real wages. The years 1795-96 and 1799-1801, especially, were years of dearth.
There was concern about radicalism and economic unrest: the association of radicalism with the French also helped to damn it for most (but not all) people, not least because of the anarchy, terror and irreligion associated with the Revolutionary governments. 
In this episode of Travels Through Time, the author and cultural historian Mike Jay takes us to New Year's Day, 1799, as Colonel Despard is imprisoned without trial in Coldbath Fields, London. He will later become the cause célèbre of William Pitt the Younger's 'Terror'.
Jay then discusses two figures at the Royal Bethlem Hospital, James Tilly Matthews and John Haslam. Haslam, an apothecary at Bethlem, authored the book Illustrations of Madness, based on his patient Matthews, who was frequently declared sane, despite his drawings of imagined 'air-loom' machines.
Finally, Jay describes a scene on Boxing Day in 1799, when Humphry Davy was the first person to inhale what we now call 'laughing gas', at the Pneumatic Institution in Bristol.
Travels Through Time. Tailored tours of the past. 
Travels Through Time is presented by bestselling historian Peter Moore. In each episode we are joined by an expert guest, to journey to the time and place of their choice. Enjoy a ringside view of history as never before, with the action described by those who understand it best. Browse other episodes in this series here.
How to listen
You can listen to Travels Through Time here on our site in the player above, or on iTunes, Spotify, Podbean and Acast. There is also an RSS feed.
Further reading: related articles from the History Today archive
The Unhappy Mansion
Anna Jamieson
Bedlam was a constant in art and literature throughout the 18th century. In it, madness was otherworldly, bestial, pitiable and female – a mirror for concerns about society.
Myth, Reality and William Pitt the Younger
R.E. Foster
The career of Pitt the Younger.
Portrait of Britain: 1800
Jeremy Black
The impact of the French Wars on the islands and the shifting landscape wrought by the Industrial Revolution.