Of the British officers who fell at Waterloo, writes Antony Brett-James, none was more distinguished than General Sir Thomas Picton.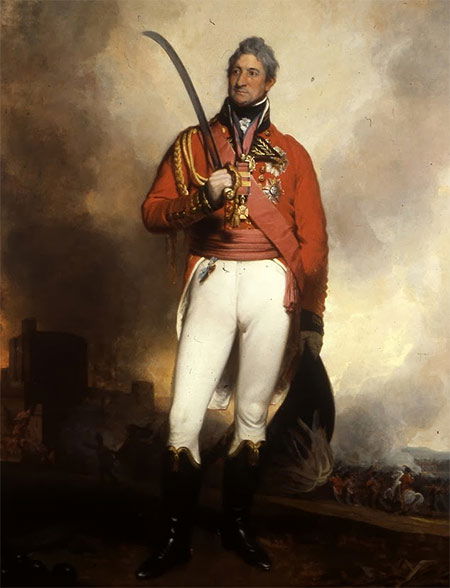 When, after the victory at Toulouse and the abdication of Napoleon, Sir Thomas Picton came home from south-western France, he decided to give up active service. For several years his health had been poor and he had been telling friends that he was getting too old for a vagrant, campaigning life; already in the previous year he had been obliged to leave the Peninsula to recuperate at Cheltenham.
Now, in the summer of 1814, he went there again, and then made his home at Ischoed in Carmarthenshire. Resolved to spend as much time as possible in his native Wales, he bought two adjacent farms and began to look around for an experienced bailiff to manage them.
The General also stood for Parliament, and enjoyed neither civic hospitality nor the conduct of an election campaign.