The Northern Ireland Troubles: Holding the Ring
Few British soldiers have written of their experiences of the Northern Ireland Troubles. Here, former infantry officer Patrick Mercer recalls his tours, which offer lessons for today's soldiers and politicians.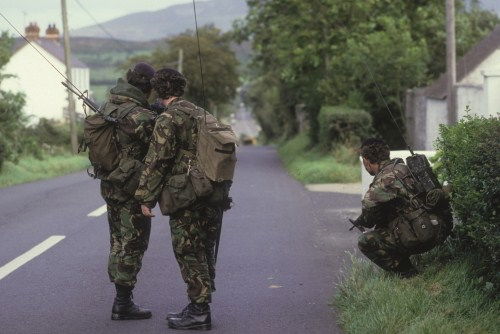 'You lot back again? We'll give you what you got the last time.' Such was my greeting from a leading member of the Provisional IRA in the summer of 1977 in the village of Crossmaglen on the border of Northern Ireland with the Irish Republic. At first I thought he was confusing my regiment – the Sherwood Foresters – with another unit that had completed a previous tour there because, while we had seen plenty of service in other parts of Northern Ireland, we had never been to this infamous and dangerous stretch of the border before. But no, he was referring to 1916 when the Foresters had been heavily involved in the suppression of the Easter Rising. It was a useful lesson: people in this region have long memories.