MPs: Right Honorable Historians
The current House of Commons is notable for the number of members who are also historians. Will Robinson welcomes this trend, while reminding us of Parliament's sometimes troubled relationship with its own past.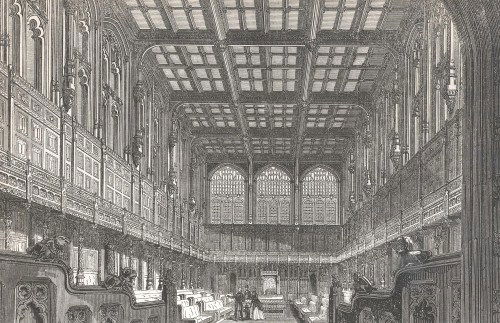 Readers of History Today need no reminding that the result of last May's election was historically peculiar. It gave us the first hung parliament in over a generation, the first peacetime coalition in almost a century and the youngest chancellor of the exchequer since Winston Churchill. Yet in the deluge of commentary and political gossip that has inevitably followed an arguably more significant fact has hardly been examined at all: the contest returned the largest cohort of serious historians in living memory.
In absolute terms their numbers may not be great. Even if the respected authority on the British labour movement Tony Wright had not taken 2010 as his cue to give up his Cannock Chase seat in favour of academia, they would easily be able to fit into a single taxi or share a table in the House of Commons bar without unintentionally clashing elbows. But the upsurge is nevertheless perceptible and, some would say, entirely welcome. Erudite, cultured, Oxbridge-educated, Benedict Gummer, Tristram Hunt, Chris Skidmore and Gregg McClymont seem to mark the revival of a species of politician – or, should one say, of historian? – that has hardly been in evidence since the Liberal Party was universally known as the Whigs and counted Macaulay among its MPs.