Mutiny in the Royal Navy at Spithead
In the middle of the Revolutionary Wars, British sailors mounted a large-scale mutiny on 15 April 1797.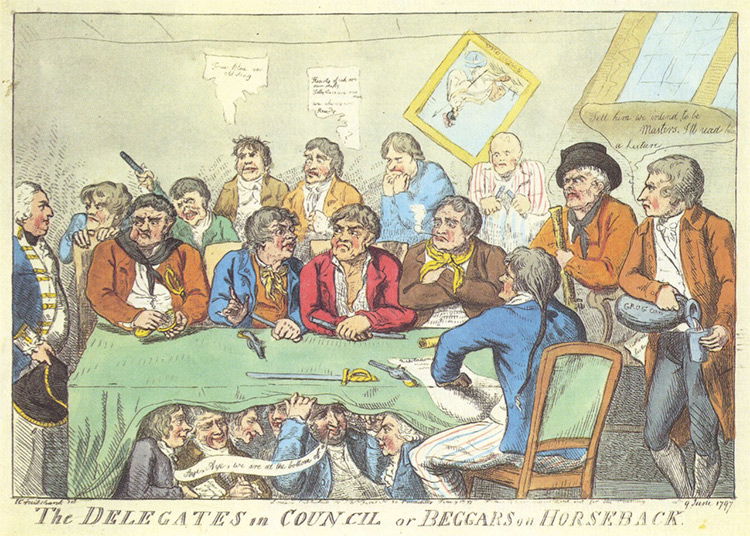 The outbreak in April 1797 of mutiny in Britain's Channel fleet based at Spithead, outside Portsmouth, triggered off a wave of disaffection in the Royal Navy that ranked as perhaps the most serious crisis of an annus horribilis for the British Government and William Pitt, engaged as they were in the middle of all-out war against Revolutionary France.
In the wake of indifferent fortune on land against the French republic – attempts by British forces to succour Royalist counter-revolutionaries in Toulon and Brittany had been failures, as had an expedition to the Netherlands by the 'Grand Old Duke of York' – the vitality and effectiveness of George III's navy was all the more important for protecting Britain from invasion and supporting initiatives overseas against French colonies in the West Indies.