Martyrdom of an Old Believer
The Archpriest Avvakum Petrov was burned in Pustozersk on 14 April 1682.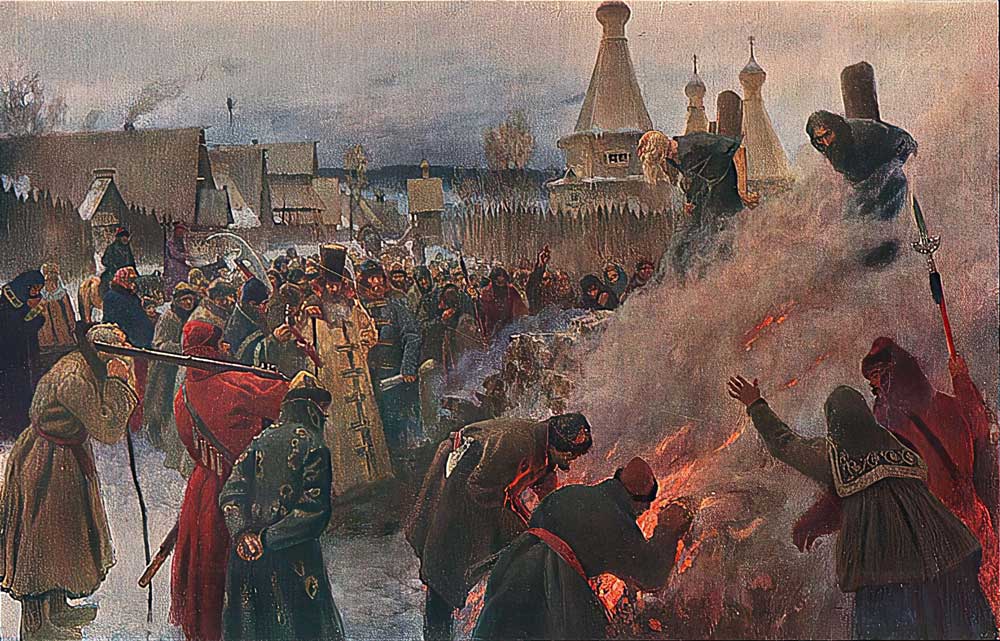 Archpriest Avvakum Petrov spent the last 14 years of his life in a pit in Pustozersk, high above the Arctic Circle. Born around 1620, he had become a leader of the Old Believers in the schism that split the Russian Church.
Patriarch Nikon, with the support of Tsar Alexis, wanted to align Russian Orthodox practice with the Greek Church. Nikon revised the liturgy in the 1650s, but seemingly minor changes – using three fingers to make the sign of the cross rather than two, for example – proved incendiary. While we might look for analogies with the reformation of the Western Church, the comparison is inexact; Avvakum often preached in the vernacular, rather than Slavic, for instance.
The Old Believers drew on a widespread sense of Russian destiny, at once spiritual and nationalistic. It was embodied in the chiliastic myth of the white cowl, given by Constantine to the pope in Rome, from whence it travelled to Constantinople after the Great Schism, and then, after Constantinople's fall, to Russia. Ownership of it proved Moscow a third Rome, ready to lead the Christian world.
Avvakum continued to write in Pustozersk, where he was burned alive on 14 April 1682. His autobiography is hailed as a precursor of great Russian literature; Tolstoy couldn't read it without weeping.