Georges Auguste Escoffier
The chef and restaurateur died on 12 February 1935.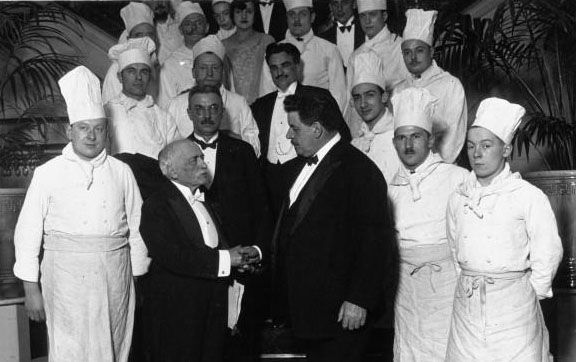 Escoffier's brilliance as a master chef was forged in the fires of war. Taking his first kitchen job aged just 13, he worked his way up to chef saucier at Le Petit Moulin Rouge, haunt of the Parisian demi-monde.
With the outbreak of the Franco-Prussian War in 1870 he was appointed Chef de Cuisine for the army on the Rhine in Metz, later spending his six months as a prisoner of war cooking for the captured Marshal MacMahon and his staff. On his return to Paris he escaped the siege on the last train to Versailles.