Francis I of France dies at Rambouillet
The French king and contemporary of Henry VIII died on March 31st, 1547.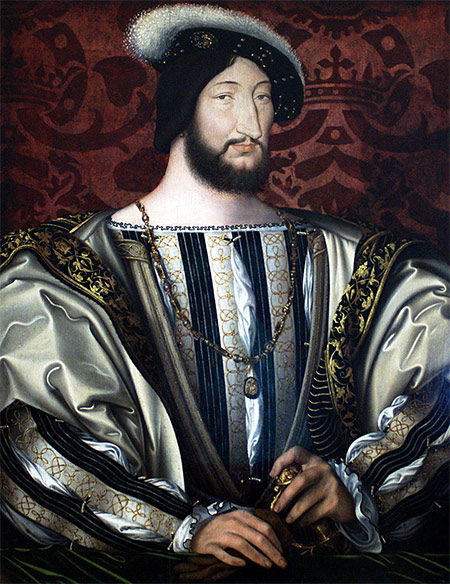 In life Francis I, 'Most Christian King' of a France that only sixty years before his accession had finally expelled English occupiers from the realm (and had still to tolerate Calais as an English enclave until 1559), was frequently compared to and set as a rival against, his Tudor counterpart, Henry VIII. So it was not unfitting that this symmetry was carried almost to the grave, with Francis' death coming just two months after Henry's at Greenwich.
Though he had been ageing for some time, and out of sorts since the beginning of 1547, death caught Francis on the wing – not at the great palace he had constructed for himself at Fontainebleau but at Rambouillet outside Rochefort where temporary recovery had led him into another bout of the hunting and hawking that was a prime passion.