Death of Sir Geoffrey de Havilland
The aviation pioneer died on May 21st, 1965.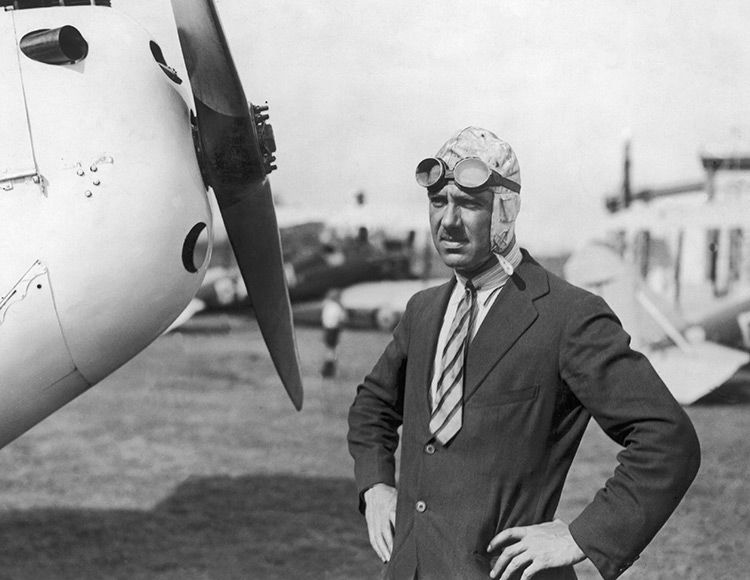 The man who created the Tiger Moth, the Mosquito and the Comet taught himself to fly and started building his first airplane in 1908. He took off in it for the first and only time the following year after many hours vainly taxiing it around. Going downhill, the machine bumped about on the grass as he increased its speed till it suddenly rose into the air and shot straight upwards until the wings splintered and it fell to the ground in a shattered heap.   
Geoffrey de Havilland was 27 and far too determined a character to be deterred. Born in 1882, the son of a clergyman, he had trained as an engineer and worked at first for various car manufacturers, designing buses before borrowing money from his affluent grandfather to set up on his own, designing and building aircraft. He made his first successful flight in his second plane in 1910 in a field in Hampshire, where he flew three or four inches above the ground for about 20 yards. He managed to sell the machine to the War Office factory at Farnborough, which took him on as a designer. In 1912, in a plane he designed, he set a new British altitude record of 10,500 feet.  
After service in the RAF in the First World War, Geoffrey set up the de Havilland Aircraft Company in 1920 and started producing a light airplane called the Moth, which helped to foster a growing civilian enthusiasm for flying. The Tiger Moth biplane, which the RAF used as a trainer, appeared in 1931 and the company did a profitable business in airliners. In 1933 it settled at Hatfield Aerodrome in Hertfordshire and went on to make a crucial contribution to victory in the Second World War, most notably with the Mosquito fighter-bomber, probably the most versatile warplane of its time. He was knighted in 1944.
Returning to the civilian flying business after 1945, de Havilland's produced a pioneer jet-engined airliner, the Comet, in 1949. Sir Geoffrey stopped taking any active part in the business in 1954 and it was bought by Hawker Siddeley in 1960. His life was not all glory. Two of his three sons, taking to the air like fledgling eagles, were killed flying. In his autobiography, Sky Fever (1961), he said: 'Words are utterly inadequate to describe the sense of loss and shock from such tragedies.' He also felt guilty for the Comet crashes of 1954. Awarded the Order of Merit in 1962, he was 82 when a cerebral haemorrhage carried him off in a hospital in Watford.