The Birth of Annie Oakley
'Little Miss Sure Shot', Annie Oakley, was born 13 August 1860.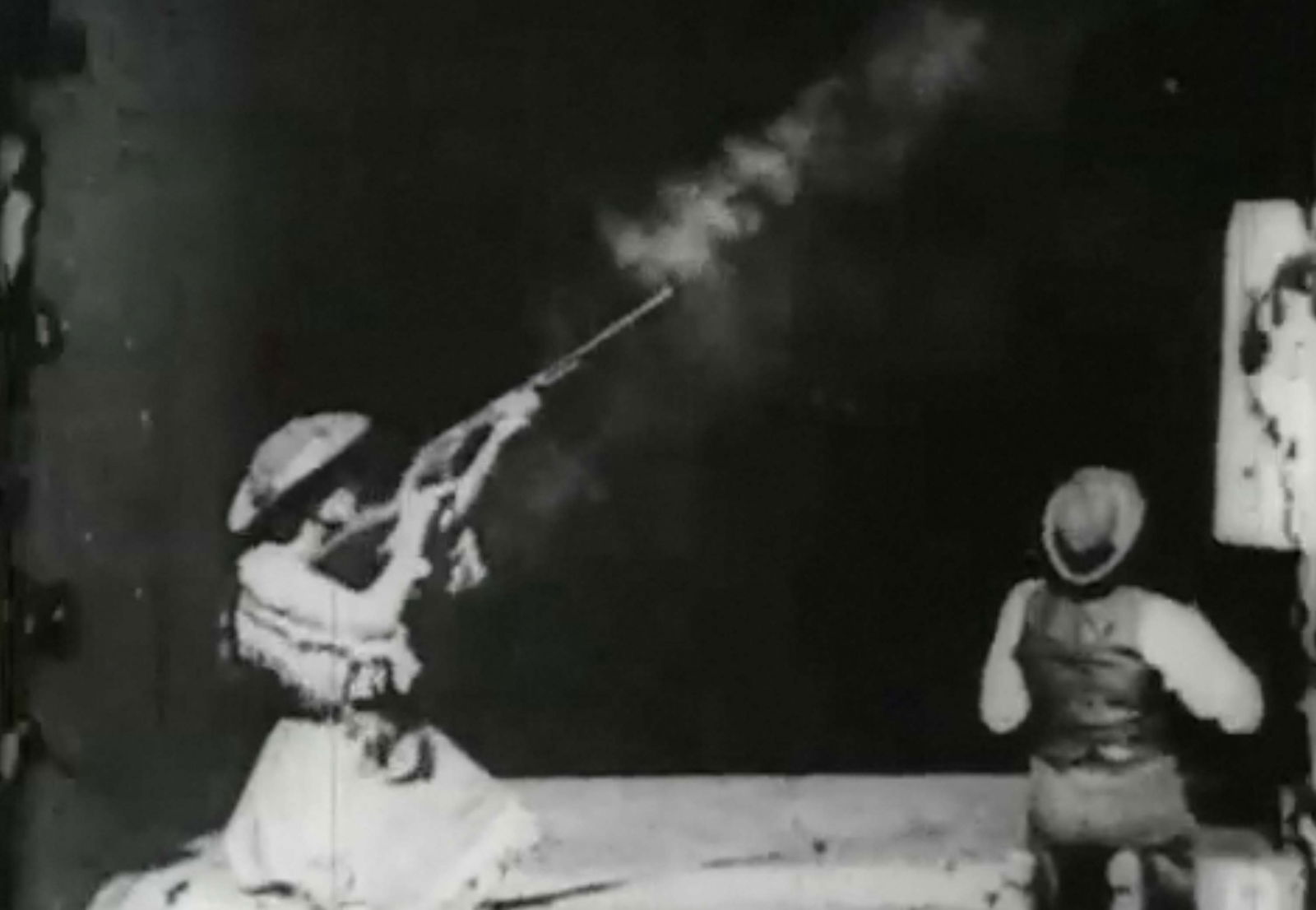 'Little Miss Sure Shot', Annie Oakley, was born Phoebe Ann Moses in rural Ohio in 1860. Her childhood was not a happy one: aged nine she was put into the care of a family who subjected her to abusive conditions for two years. When she later returned to her own family, she was able to support them with her shooting and hunting skills and, aged 15, was able to pay off her mother's $200 mortgage.
At around this time the marksman Frank E. Butler placed a $100 bet with the Cincinatti hotel owner Jack Frost that he could beat any local fancy shooter. He lost the match to Annie. Approximately one year after the contest, she married Frank and a few years later they joined Buffalo Bill's Wild West Show. They stayed with the show for 16 years, with Frank acting as her manager and assistant. The Hunkpapa Lakota holy man Sitting Bull sent her $65 after seeing her perform in 1884, requesting a photograph of the pair together. He symbolically 'adopted' Annie as a daughter later that year.
As the final stunt in Annie's show, she laid five shotguns on a table and held a rifle upside down. Frank threw 11 glass balls up, one after the other, Annie hit the first one from her rifle and the other ten using the shotguns, one shot from each barrel of the gun. This took her 10 seconds. After her death in 1925, Frank survived her by just 18 days.