Historians often envisage a gulf between family history and other engagements with the past, but they can easily overlap.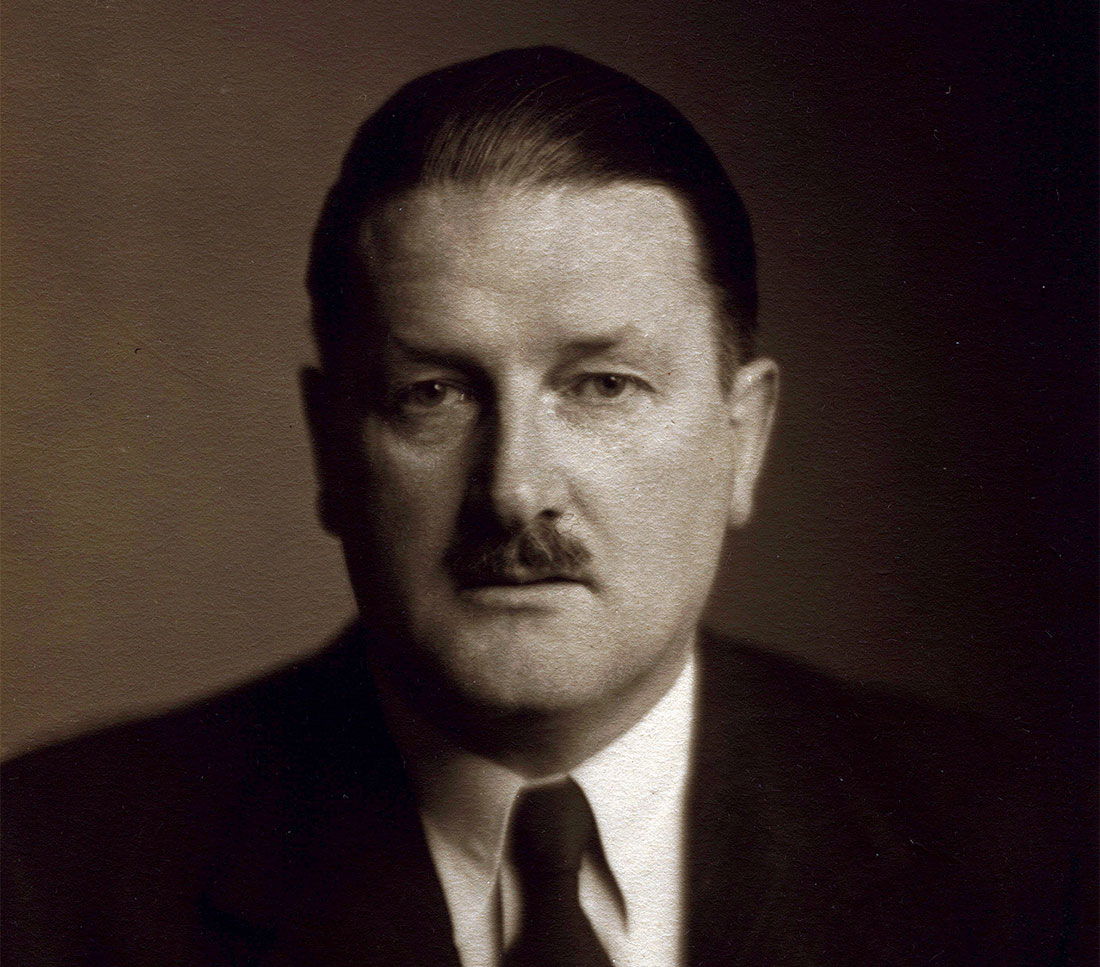 I have been thinking about Sir Ronald Syme (1903-89). He was one of the great historians of ancient Rome and an outstanding practitioner of prosopography: the collective study of multiple lives in order to explain the structures of politics and society. It appeals to me as a historical method, but this is not why I've been thinking about Syme. I've been thinking about him because he was my grandmother's lover.
My mother has been reminiscing about her mother-in-law, Larissa Childs, née Chumakoff. Born in 1903, 'Lara' was the daughter of a Russian railway boss. 'After the age of 11 all that interested me was the war and later the Revolution', she wrote to her son, my father, in the only letter of hers that I thought had survived. Her family fought the Bolsheviks, but were driven out in 1920. Retreating south, Lara was seen by her future husband Stephen Childs at a railway siding. She was wrapped in furs, holding a kettle over a spirit lamp. It was a 'coup de foudre', he wrote (as Stephen Lawford) in his 1935 memoir Youth Uncharted.
It always sounded terribly romantic to me, as did tales of Lara hiding jewels in loaves of bread and nursing casualties in the boat from Odessa. But it also sounded like a White Russian trope, one of those stories perhaps better cherished as a granddaughter than scrutinised as a historian.
I've spent years trying to find the smallest details about Elizabethan recusants and 17th-century cavaliers, but I've resisted my own family history: if I could speak Russian, I tell myself, or if my father were still alive, or Uncle Vanya, or anyone who might remember Lara. Really, though, I'm wary of shattering the Pasternakian love story presented by Stephen and his sons. 'There is the tendency to embroider the fading fabric of the past', he wrote. Uncle Vanya told fabulous stories, beginning with his birth on the Orient Express, but I'm afraid I didn't credit his suspicions of foul play regarding Stephen's death in a plane crash in 1943.
Now I'm wondering if I've been too cynical: about particular relations and the oral tradition generally. Words like 'parochial' and 'anecdote' seem designed to be said with a sneer. Occasionally, however, new sources emerge to reset and revivify the disjointed memories of our elders.
It is easy enough to trace Stephen Childs to the League of Nations – via Istanbul, Buenos Aires and Belgrade – and to Foreign Office placements in Paris, Washington and New York, where the philosopher Isaiah Berlin had the evident displeasure of working for him. But it is Lara's story to which I am drawn. She died in 1974 and her death certificate states that she was a 'Researcher (Russian Section) Foreign Office (retired)'.
And now my mother is talking about Lara's friend Syme, or 'Prof', as my father called him. He was press attaché in Belgrade in March 1941, when a military coup replaced the Axis-leaning regent, Prince Paul, with the 17-year-old king, Peter II. Hitler retaliated with Operation Punishment against Yugoslavia, which delayed the Axis invasion of the Soviet Union.
A recent book, Expatriates by Martin Edmond (2017), suggests that Syme was involved in the coup. It has also sent me to the Bodleian Library, where there are letters from Lara to Syme that I had not known about. She recalls drinking Burgundy with him in Belgrade and 'Split, the floods, the empty flat' and 'you telling me the legend of the Golden Fleece, and then you kissed me goodbye'. She teases him for being 'the censor's joy' and a 'typical Oxford Professor'. With Berlin in the US, she has 'a long conversation in Russian about you and Oxford. I understand his Russian a bit better than his English and even then I miss a good deal of fun'.
She struggles to be 'father and mother' to two boys in strange cities. She sells her last Russian diamond. She admits to 'a little bit enjoying this freedom'. She is funny, irreverent and frustrated: 'Thank God I can still laugh.'
And so I have been thinking about Sir Ronald Syme and that exceptional memory of his and his mastery of language and landscape. He certainly did not disparage family history. Indeed, he acknowledged that The Roman Revolution could not have been written without it. No one saw networks better than Syme and perhaps no one better understood how useful a tool prosopography might be in other lines of work. Mainly, I'm glad that he was a lifeline to Lara and that he kept her letters.
Jessie Childs is the author of Henry VIII's Last Victim: The Life and Times of Henry Howard, Earl of Surrey (Jonathan Cape, 2006) and God's Traitors: Terror and Faith in Elizabethan England (Bodley Head, 2014).