Madame de Pompadour: The Other Cheek
Colin Jones and Emily Richardson reveal a little-known collection of obscene and irreverent 18th-century drawings targetting Madame de Pompadour, the favourite mistress of Louis XV of France.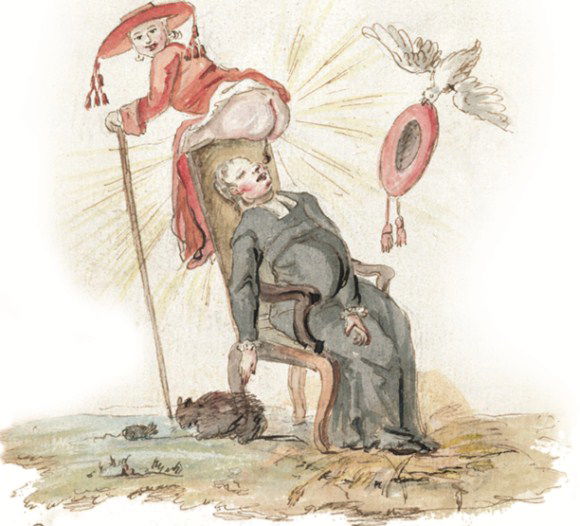 A woman dressed in a cardinal's robes is squatting on the back of a chair, positioning her exposed behind so that she can defecate into the gaping mouth of a sleeping cleric. A dove hovers close by, bearing a winged cardinal's hat. This obscene 18th-century image (shown above) displays a kind of French humour – crude, anti-clerical – that forms part of a long, Rabelaisian tradition. Yet what makes it both astonishingly bold and also highly unusual in its substance and context is that it represents Jeanne-Antoinette Poisson, Marquise de Pompadour (1721-64), Louis XV's mistress, and her political client, the Abbé (soon to be Cardinal) Bernis.