Louis XV and the Decline of the French Monarchy
T.C.W. Blanning argues that royalty in France undermined itself through mismanagement, despotism and sleaze.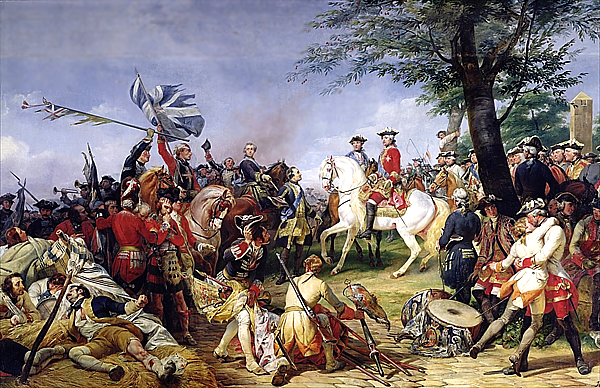 The reign of Louis XV witnessed the delegitimation of the French monarchy as a result of what contemporaries believed to be the wilful neglect of the national interest in foreign policy and the despotic conduct of the king. The inability of Louis to make the 'Versailles system' work, together with the 'sleaze factor', completed the process.
Foreign humiliation
The apex of Louis XV's reign was reached on 11 May 1745. On that day a French army achieved a decisive victory at Fontenoy in the Austrian Netherlands over a multi-national army of British, Hanoverians, Austrians and Dutch, commanded by the duke of Cumberland, younger son of George II. Although Louis did not command his army in person – that was left in the capable hands of Maurice de Saxe – not only was he present at the battle, but he also made a contribution to its successful outcome. Together with his eldest son, the fifteen-year old Dauphin, he took up an exposed position from which to observe the conflict, resolutely refusing entreaties to withdraw when he came under fire. No less a person than Napoleon later observed that his courage had a decisive influence on French morale: 'Victory at Fontenoy should be credited to the King for remaining on the field of battle. If he had withdrawn beyond the river Scheldt, as Marshal de Saxe had wanted, the battle would have been lost. When the hard-fought battle had been won Louis and the Dauphin went from one regiment to another, to be acclaimed with rapture.