The Fabrication of Madame de Pompadour
Colin Jones discusses the art and artifice of the leading mistress of Louis XV.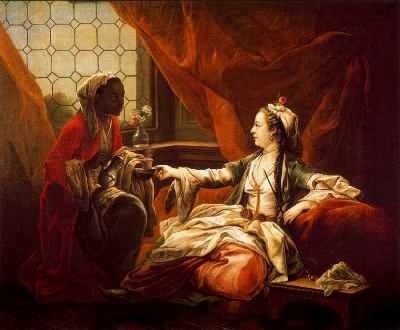 'The royal mistress's way of thinking is serious business in this country.'
It is unclear whether Prince von Kaunitz, Austrian ambassador at the French court in the early 1750s, was most struck by the quasi-institutional status of the mistress of the King of France, by the fact that her views carried weight in the political world – or  by the extent of influence enjoyed by the current incumbent of that position, Jeanne-Antoinette Poisson, Marquise de Pompadour (1721–64).
At the time of Kaunitz' observation, the Marquise was at the height of her powers as maîtresse en titre – official royal mistress. For nearly two decades – from 1745 to her premature death in 1764 – Pompadour proved to be not only a striking adornment at court, but also one of the most remarkable and adept political figures of the long and troubled reign of Louis XV (r.1715–74). She extended the remit of official mistress beyond that of royal lover to encompass the roles of intimate confidante, governmental aide, ministerial adviser (some said effective principal minister to boot), as well as outstanding artistic patron and cultural impresario.