Losing the Plot: The Trial of Alice Wheeldon
John Jackson exhumes the extraordinary case of a middle-aged woman from Derby convicted of plotting to murder the Prime Minister.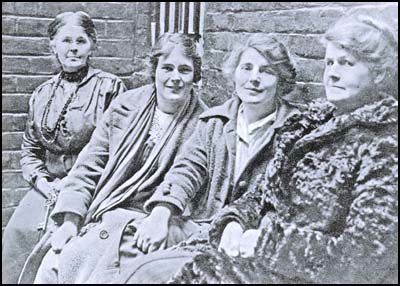 Alice Wheeldon's anti-war activities in 1916 caused her and her family to be targeted first by the secret service and then made an example of by an Attorney General who put the policies of the government before his duty to truth and justice. The shocking sequence of events and the tragic ending illustrate how the innocent can suffer if the Rule of Law has no champion and the state tramples on the rights of individuals in its anxiety to maintain national security.
On January 29th, 1917 an arrest warrant was issued in the County Borough of Derby in the following terms:
To each and all of the Constables of the said County Borough.

Information on oath has been laid this day by Edward Parker, of New Scotland Yard, London, Inspector of Police, on behalf of the Director of Public Prosecutions, that ALICE WHEELDON and HETTY WHEELDON of 12 Peartree Road, Derby, and WINNIE MASON and ALFRED GEORGE MASON, of 172 Millbrook Road, Southampton, hereinafter called the defendants, on divers days between the 26th day of December 1916 and the date of laying this information, at the County Borough aforesaid, did amongst themselves unlawfully and wickedly conspire confederate and agree together one the Right Honourable David Lloyd George, and one the Right Honourable Arthur Henderson wilfully and of their malice afore­thought to kill and murder, contrary to the Offences against the Person Act, 1861, section 4, and against the peace etc.