London's Wartime Housing Crisis
The First World War precipitated a housing crisis in London, which affected all classes of the populace and had a profound effect on the capital, says Jerry White.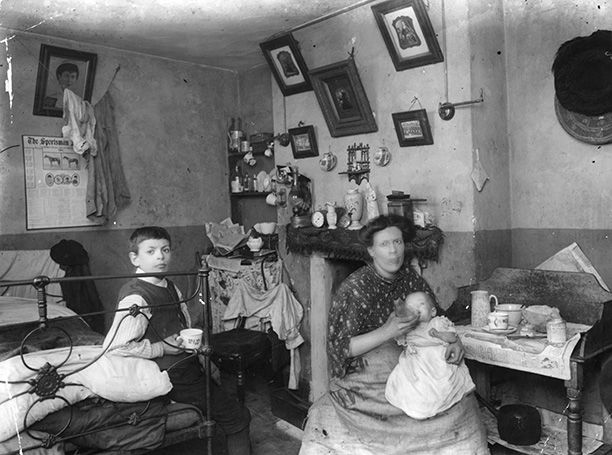 Rose Johnson, 12 years old, was found by police around two o'clock one morning in September 1917 in the war-darkened streets of Hoxton. Concerned for her welfare, the police charged her with 'wandering' at night. Her mother was a munitions worker on night shifts and Rose was afraid of the dark. That was made worse because the two lived alone in a back room of a 'condemned' house at Britannia Street, where all the windows were boarded up. Rose was remanded for enquiries. A week before, an editorial in the local newspaper pointed up one further element in the housing difficulties with which Londoners had grappled since the outbreak of the First World War. 'The cry "No room to live", is again being heard in the land,' it said, recalling memories of the difficulties experienced in the East End at the turn of the century. 'With still more insistence is the phrase repeated in newspaper advertisements and elsewhere, "No children, and none taken", until it has become practically stereotyped.'
It is not an exaggeration to speak of a housing crisis in London that endured throughout the First World War and lasted for the first few years of the postwar period. It went through different phases, with elements of the problem waxing and waning in the public mind as the war went on. It affected many classes of Londoner and not just the poor. Although it built on circumstances prevailing for some years before 1914, this was a crisis largely created by the conflict and the extraordinary impact it had on London life.