John French and Charlotte Despard: The Odd Couple
Adam Hochschild looks at an unlikely pair of siblings whose high profile yet very different approach to the events of the early 20th century reflect a turbulent age.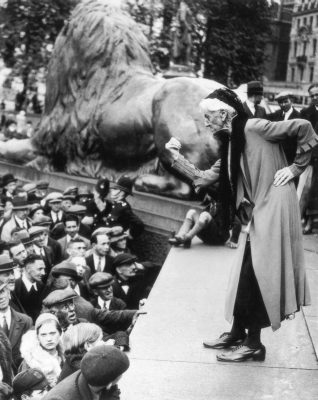 No two people living in the public eye better reflect the divisions that characterised society in the late 19th and early 20th century – or have a more unexpected connection – than John French (1852-1925) and Charlotte Despard (1844-1939).
French's name is the more familiar because of his role as British commander-in-chief on the Western Front for the first 16 months of the First World War. But his entire career embodies the confident high noon of the British Empire. The son of a retired naval officer whose ancestors originally came from Ireland, his cheerful smile, black hair, thick moustache and blue eyes gave him an appeal that women found irresistible. What French could not do, however, was hold onto money. He spent lavishly on horses, women and risky investments, running up debts, then turning to others for relief. A brother-in-law bailed him out the first time; loans from a series of relatives and friends soon followed.