James Gillray: The Scourge of Napoleon
Cartoon historian Mark Bryant looks at the work of the man who invented the art of political cartooning, and asks what effect his drawings had on one of their targets.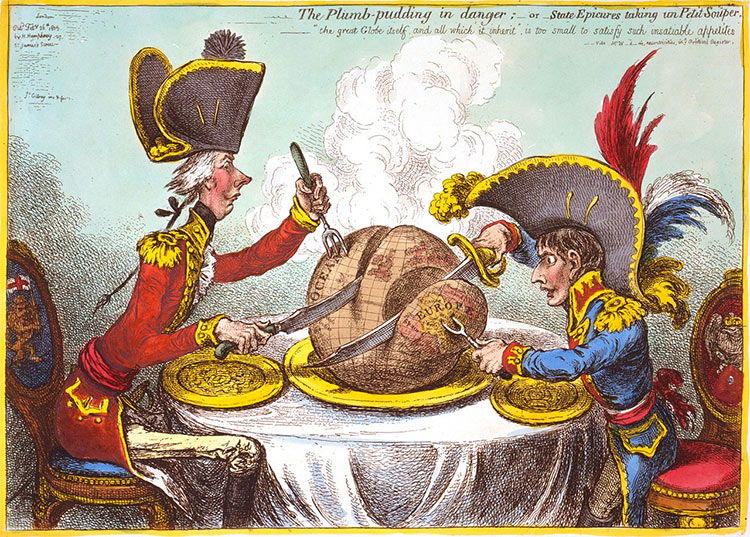 If William Hogarth can be seen as the founder of modern cartoons and caricature, then the father of the modern political cartoon was James Gillray (1756-1815). He was also the first professional political war cartoonist, and in the same way that the New Zealander David Low, the Dutchman Louis Raemaekers and the Australian Will Dyson later produced some of the most memorable cartoon images of Adolf Hitler, Benito Mussolini, Stalin and Kaiser Wilhelm in the twentieth century, so too did Gillray become the scourge of that other great European dictator of modern times, Napoleon Bonaparte.