Ireland before the Norman Conquest
Between the coming of St. Patrick and the arrival of the Normans art, literature and religion flourished in a country that had no organised central government.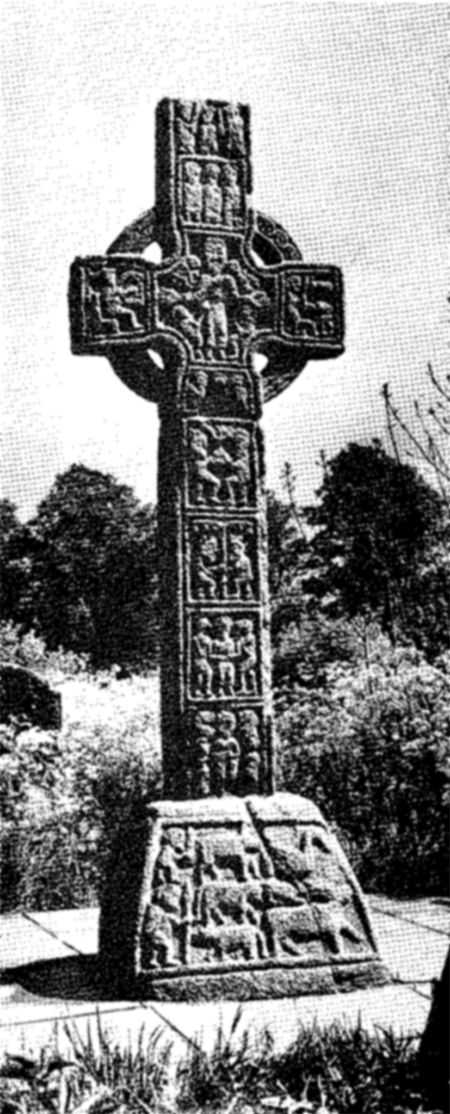 The South Cross at Castledermot, Co. Kildare, from the west side.
Irish saga and myth have always attracted the scholar of antiquity; for they incorporate a tradition unique in Europe. In Irish story-telling he finds something that requires neither logic nor realism, but a collection of wild imaginative themes, before which the head must be ruled by the heart. Our knowledge of Irish story-telling comes mainly from manuscript versions of the tales; yet there can be little doubt that the Gaelic narrative tradition was essentially oral.
This was universal until the middle of the seventh century. Sgealaighe—modern Irish for story-teller—arouses thoughts of the unlettered fisherman or peasant telling yarns by the cottage fireside. To the ninth-century author of the Exile of the Sons of Uisliu, or to the later author of the poem on Gressach, the word would have had more aristocratic associations. The story-teller, for instance, in the first-named work is represented as entertaining princes and as having a daughter Deirdre, the Helen of Ireland, a fit consort for a king.