In Pursuit of the Apocalypse
Christian apocalyptic literature and ecological predictions both anticipate the end of the world. Are they born of the same tradition, asks Jean-François Mouhot?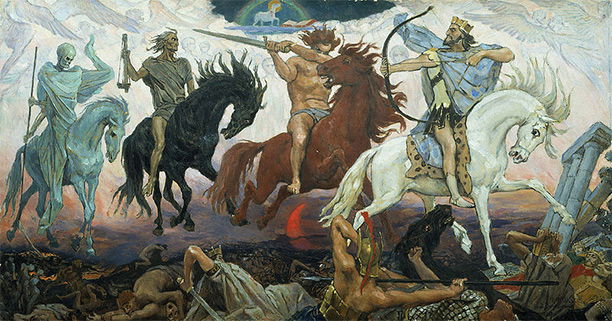 Does modern apocalyptic literature, announcing the imminent endtimes, fret about environmental problems? Are modern ecologists a reincarnation of the fanatics of the Apocalypse described by historian Norman Cohn in his classic work The Pursuit of the Millennium(1962), as some climate sceptics argue?
One might expect to find ecological themes in millenarian works. According to the Bible, as the end of times approaches, the waters will turn 'bitter', ocean-dwelling creatures will die and 'on the earth, nations will be in anguish and perplexity at the roaring and tossing of the sea'. The sun, the moon and the stars will be obscured and then the sun will heat up and burn mankind. It is not a stretch to interpret these passages as a presage of actual environmental problems: water pollution and air pollution that obscures the atmosphere (even photo pollution that impedes observation of the moon and stars), acidification of the oceans and the resultant destruction of coral reefs, global warming, rising sea levels. The passages emphasise human responsibility for environmental degradation and lay out the accompanying punishment: 'The time has come … for destroying those who destroy the earth' (Revelation 11:18). It comes as no surprise in such a context that the author of Revelation concludes the book with the prediction of 'a new heaven and a new earth'. This puts some perspectives on recent declarations made by Republican Senator (and climate-sceptic) James Inhofe of Oklahoma.