Heartland of the Witchcraze: Central and Northern Europe
More witches were executed in the German-speaking territories than in any other part of Europe. Why was the German witch-hunt so assiduously and successfully prosecuted?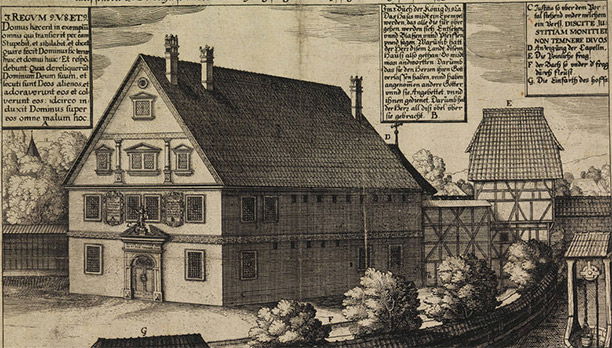 Maximilian I, Holy Roman Emperor and the 'last knight of the Middle Ages' kept a magician, Johannes Trithemius, Abbot of Sponheim, at his court. On one occasion, the Emperor asked him to settle empirically the rival claims of the pagan and biblical worthies by bringing them back to earth. We do not know what the famous humanist abbot made of this imperial request; nor can we tell what spectacles and illusions he produced to entertain the court at Innsbruck. What we do know is that Trithemius had a reputation as a learned necromancer.
But was his art witchcraft, a demonic gift made possible only by a pact with the devil? No one in the early 16th century seems to have thought so. Indeed, Germany was alive with learned magicians in those years, men whose neo-Platonic convictions led them to harness the magical forces of the cosmos. Henry Cornelius Agrippa of Nettesheim and Theophrastus Bombastus von Hohenheim, known, simply as Psracelsus, flourished in the early sixteenth century and tried to bring magic to the aid of philosophy and medicine. Dr Johann Faust may even have given himself to the devil before his death in 1540, thereby engendering a myth that has firmly linked Germany and the devil together ever since. And yet it is worth noting that none of these magicians was ever even prosecuted for witchcraft. Theologically, they all deviated from Christian orthodoxy, but even dabbling with demons did not engander their lives. Later in the century, David Lepizig might actually sign a pact with the devil and receive a punishment no more sever than expulsion from his university.