Germany's Unconditional Surrender
The German historian Reimer Hansen chronicles the last days of the Nazi regime and shows how the detailed response to the Allied demands had a critical impact on the shape of post-war Europe.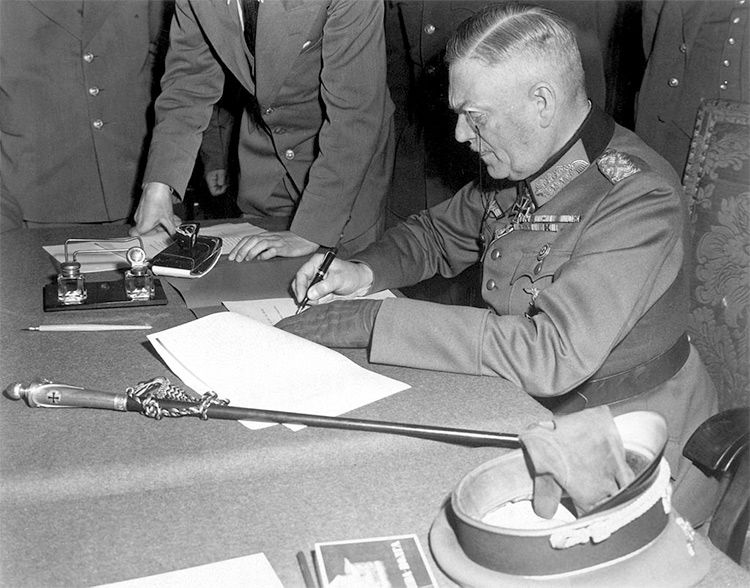 In public understanding, May 8th, 1945, has assumed the status of a radical discontinuity. On that day, at 23.01 Central European Time, the unconditional surrender of the German military to the Allied armed forces took effect on the battlefronts and in the theatres of the Second World War. With this step, however, the victorious Allies had achieved only one part of their war aim – the demand for the total unconditional military and political capitulation of Germany first raised by President Roosevelt and endorsed by Prime Minister Churchill at the Casablanca Conference on January 24th, 1943.