Georgian Ghosts: An Aristocratic Spectre
A series of violent attacks by pale shrouded figures on lone pedestrians, especially women, was widely reported in the early 19th century. Jacob Middleton uncovers the sham ghosts of Georgian London.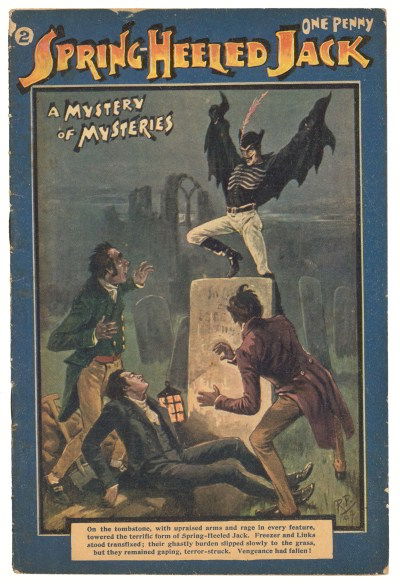 The legendary spring-heeled Jack, shown as a winged monster on the cover of an early 20th century 'Penny Dreadful'
In the early years of the 19th-century London was haunted by ghosts. However, these seemed not to be the traditional spirits of the supernatural kind, but were apparently flesh and blood 'ghosts', who harassed honest citizens and made it dangerous to travel outside alone after dark. Largely forgotten today, for a brief period these apparitions were a feared night-time hazard, who would periodically appear and menace people.
Many of these ghosts appeared in the villages around the western edge of London. It was here, for instance, that the Hammersmith Ghost made his first appearance in the autumn of 1803. Manifesting in the shady rural lanes of the then hamlet of Hammersmith, the ghost was clad in a traditional white shroud, and confronted lone travellers at night. One popular rumour was that he had assaulted a woman while she was walking past Hammersmith's chapel on a winter evening. It was said that the ghost grasped the woman in his arms, whereupon she fainted. According to contemporary accounts, she died two days later from shock.