French was the only language worth speaking in medieval Britain – and not just by the upper classes.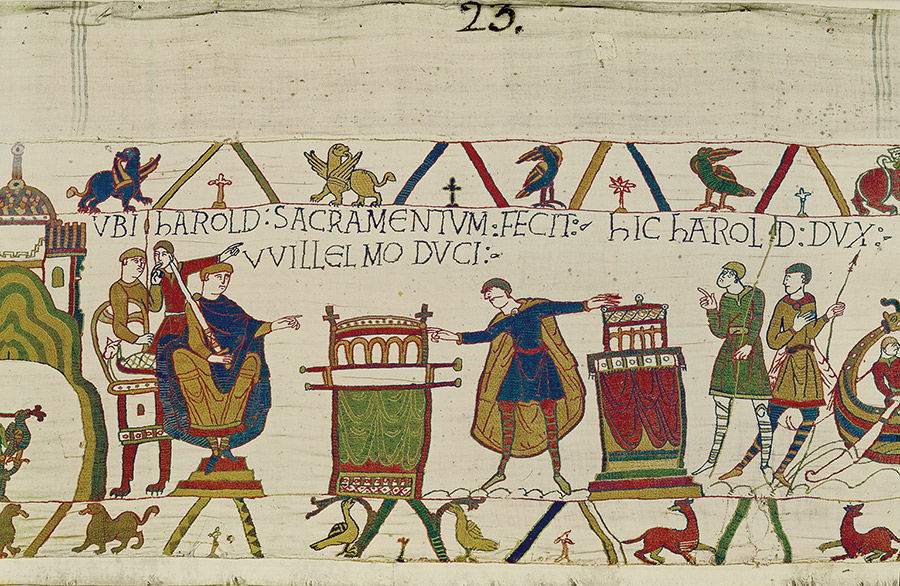 Medieval Britain was a multilingual place. Alongside English were Welsh, Cornish, Irish, Scots, Norse, the now extinct Germanic language Norn, Latin and, after the Norman Conquest in 1066, Anglo-Norman French. Anglo-Norman French was the variety of French spoken in the British Isles from the Conquest to the end of the 14th century. It differs grammatically from the French spoken in France itself at the time, and has often been classed as a deviation from the 'proper' medieval French of the Continent. Scholars thus used to label it an imperfectly learned jargon. More recently, however, the idea, developed by historical linguists such as Richard Ingham, that this form of French was a viable, legitimate variety of the language, shaped and influenced by its direct contact with English, has come to be accepted.
The traditional narrative is that, after the Conquest, Anglo-Norman French was used by people at the very top of medieval society: in the royal court and government, the law and among the nobility, including the bishops. It is usually held that it never took hold outside these spheres and that its use decreased from the late 1200s. Yet, despite the fact that it was supposedly losing out to English by the late 13th century, the number of practical, administrative and other documents, such as letters and medical texts, written in Anglo-Norman French actually increased.