Shackleton in the Antarctic, 1914-1916
The great explorer's skill and courage rescued a whole expedition from disaster after a struggle that lasted nearly two years. 'Not histrionics but steady and constant leadership saved Shackleton and his men'.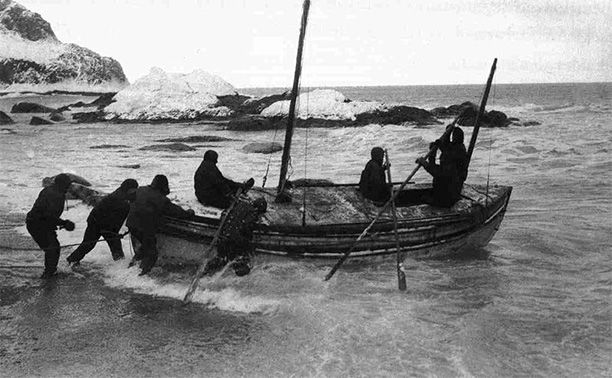 It would not be difficult to argue that Sir Ernest Shackleton was the greatest of all polar explorers. But to the eyes of history he toiled always under the shadow of Scott. The circumstances of that explorer's disappearance with his four gallant companions have made him a national legend and have rightly earned for him a fine monument in London. His return from the Pole was a struggle with inevitable doom. But it is ironical that Shackleton, who brought himself and three men safely back from within a hundred miles of the Pole in 1908 and saved an entire expedition after nearly two years of terrible hardship from extermination, should yet be less heroic in popular imagination than Scott. But fame is ever unequal and it is rightly said that comparisons are odious.
The Pole, however, was not the only Antarctic objective that fascinated Shackleton. When he heard of Amundsen's triumph he wrote: