Inside the Medieval Brothel
What was life like for medieval prostitutes? A case in the German town of Nördlingen reveals a hellish world of exploitation and violence.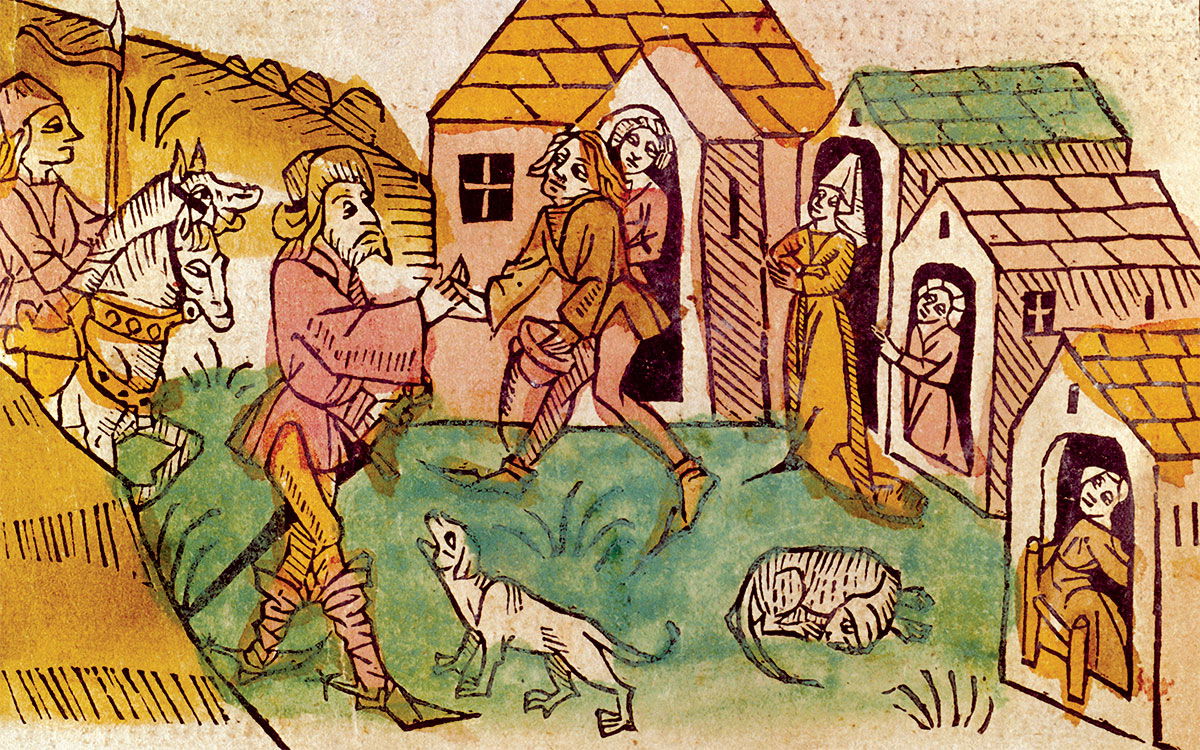 In the winter of 1471, the municipal council of Nördlingen in southern Germany got word of a scandal in the town's public brothel. It prompted a criminal investigation into the conduct of the brothel-keeper, Lienhart Fryermut, and his partner, Barbara Tarschenfeindin. After interrogating all 12 of the prostitutes working in the brothel at the time, the council learned that the brothel's kitchen maid, a woman named Els von Eystett, had been forced into prostitution and as a result had become pregnant by one of her clients. When Barbara discovered this she had forced Els to swallow an abortifacient drink that she had mixed herself, with the result that Els miscarried a male foetus whom the other women reckoned to have been about 20 weeks old.
After forcing Els back to work only a few days later and swearing her to secrecy, things had returned to normal in the brothel for a couple of weeks. But it was not long until some of the prostitutes began to speak among themselves about what had happened. One, Barbel von Esslingen, had brought a pail of water into Els' room as she lay in agony and had seen the child's body laid out on a bench. After Barbara overheard her speaking about what she had seen, she sent Barbel away to work in the public brothel in nearby Ulm. But it was too late to stem gossip about the incident. Some regular clients had even begun to talk about what had happened, wondering aloud how it could be that Els, 'who had been big, was now so small'.