The Father of Modern History
Bishop William Stubbs was the last of the amateur historians and arguably the discipline's first professional.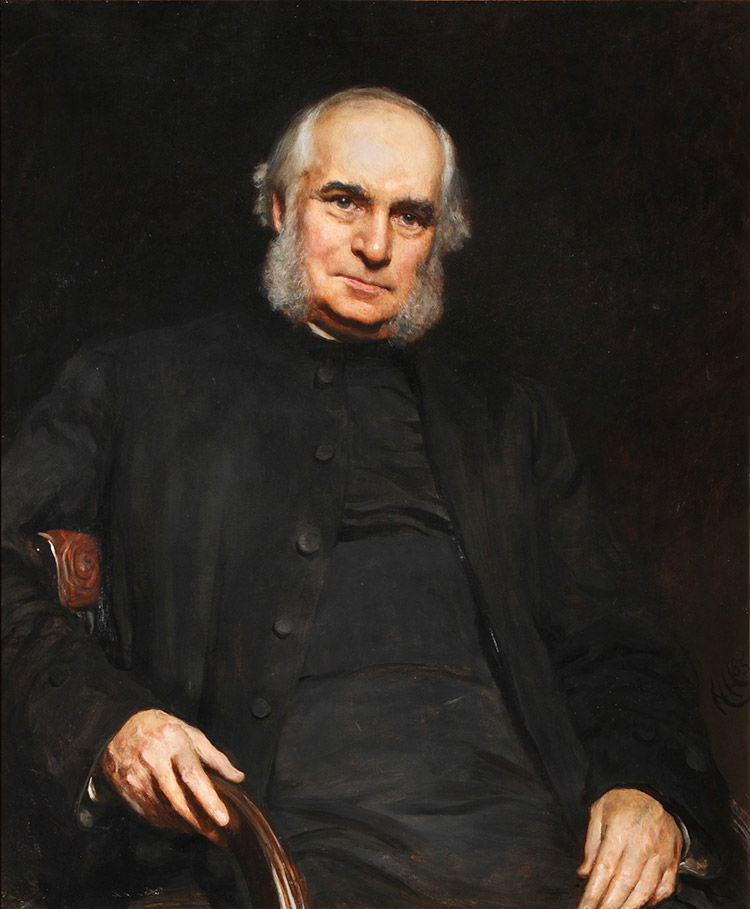 Bishop William Stubbs, portrait by Hubert von Herkomer, 1885. The Bodleian Library, Universtiy of Oxford
Historian and Bishop William Stubbs has been called the 'Father of Modern History'. His work on medieval chronicles and charters set a standard for the emerging school of English history in the 19th century and became the basic text for students in the succeeding generations. His prefaces to the 17 volumes he edited for the Rolls Series, as well as his three-volume Constitutional History of England (1874-8), introduced a style of historical writing that became an enduring model.