The Extraordinary Voyages of Admiral Cheng Ho
Nora C. Buckley explains how, during the 15th century, Chinese seafarers were active in Indian and African trade.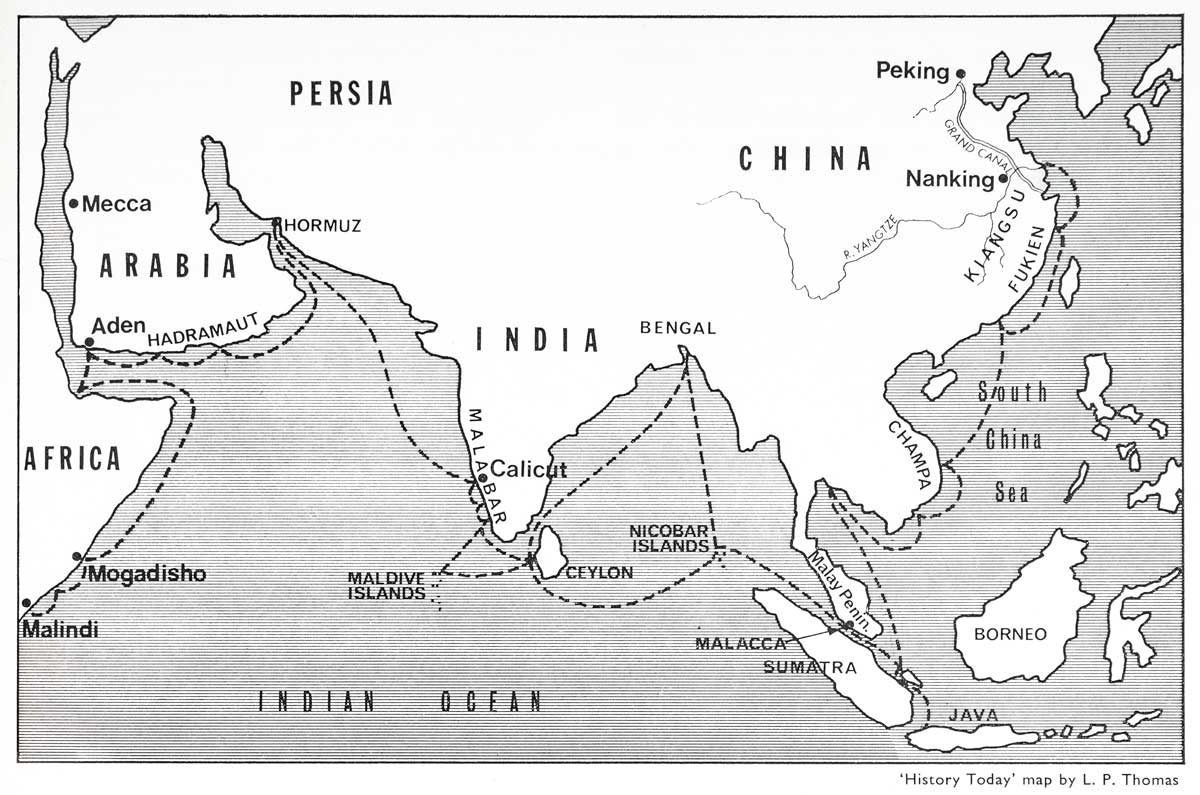 The 15th century marked an important turning point in maritime history: Columbus reached America in 1492, and some six years later Vasco da Gama, rounding the Cape of Good Hope, arrived at Calicut on the Malabar coast of India. What is not well known in the West, however, is that earlier in the century, in the reign of the Ming Emperor Yung Lo, China contributed spectacularly to maritime history when the admiral Cheng Ho, later to be known as the Three-Jewel Eunuch, commanded the first extensive organised maritime expeditions known to that date. Indeed, the Western nations for at least 60 years were not to equal or surpass this nautical achievement.