The End of the Japanese Fleet, 1945
The last operation of the Japanese Naval Command, writes Albert Vulliez, was a deliberate act of suicide. It was received by the people with a 'sombre bitterness'. Translated by Patrick Turnbull.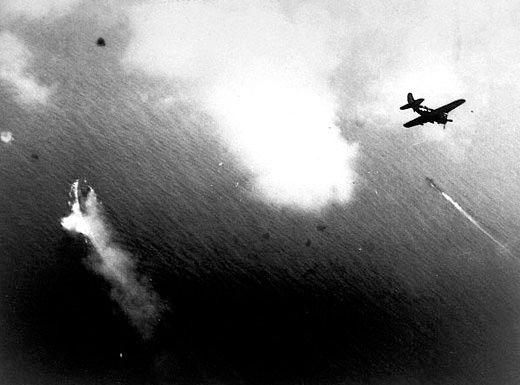 In early April, 1945, encouraged by the serious damage inflicted on the American Okinawa invasion fleet by Kamikaze bombers, the Japanese Naval Command came to the decision to launch operation TEN-GO. It was the sort of decision few but the Japanese would have made, for it meant that, in a last desperate attempt to restore the situation, the only remaining vessels of their Home Fleet, the giant battleship Yamato, the heavy cruiser Yahagi, and eight destroyers, were being sent to almost certain destruction.