The End of the Implacable
The warship Implacable was scuttled on December 2nd, 1949.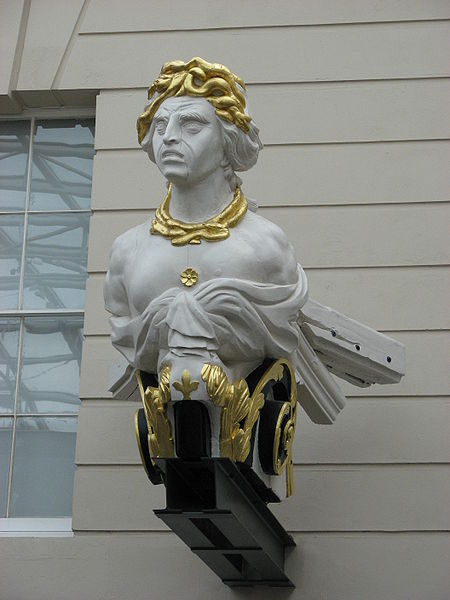 It was a sunny Friday afternoon with a moderate sea running when the 'wooden wall' warship Implacable, her aged timbers deteriorated beyond hope of repair, was scuttled with the honours of war 36 fathoms deep in the English Channel. She had 500 tons of pig-iron in her hold as ballast to take her down, and both the white ensign and the French tricolour flew from her stern. At 1.45pm the scuttling charges were fired, the attendant ships lowered their colours, a Royal Navy guard of honour presented arms and the 'Last Post' sounded, but the obstinate old warhorse refused to sink and it was almost three hours before she went to her long home. Bits of her washed up later around Dunkirk.
Implacable was the only survivor of the battle of Trafalgar, apart from Nelson's flagship HMS Victory herself. The two ships had been on opposite sides, for Implacable was originally the French 74-gun battleship Duguay-Trouin. Under Captain Claude Touffet, she formed part of Rear Admiral Dumanoir le Pelley's division in the van of the combined French and Spanish fleet off Cape Trafalgar on the fateful morning of October 21st, 1805. The van took no part in the fighting until near the end, when the Duguay-Trouin exchanged fire with two British 74s, Spartiate and Minotaur, before Dumanoir saw the battle was lost and withdrew to the south.
He then turned north for Rochefort, but on November 2nd the French encountered a British squadron under Rear Admiral Sir Richard Strachan in the Bay of Biscay and were overwhelmed. Captain Touffet was killed and the Duguay-Trouin hauled down her colours. She was sailed into Plymouth Sound and adopted into the Royal Navy. As the Implacable, she saw action against the Russians in the Baltic in 1808 and 1809, and in 1839 served off the Syrian coast and in the blockade of Alexandria. Withdrawn from active service in 1842, she was a training ship for boys at Devonport for many years as the Lion. The name Implacable was restored to her shortly before the First World War.
Implacable took a ballast of history as well as pig-iron with her when she went down. Her stern now adorns the main concourse of the National Maritime Museum in Greenwich.