The Emergence of the Modern Warship
The first Victorian naval ships were much the same as Nelson's Victory; by the end of the century, writes Derek Lawrence, armour, fire-power and methods of propulsion had totally changed.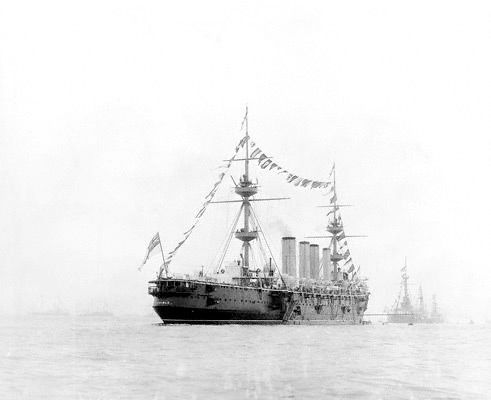 Among the events celebrating the sixty years of Queen Victoria's reign in 1897 was the great Jubilee Naval Review at Spithead. Without taking a single ship from the Mediterranean, from the China seas, from Australasia, or from North America, Britain put on display before the watching world on June 26th fifty-nine Battleships and Cruisers, thirty-eight third-class Cruisers, Gun vessels and Torpedo Gunboats, forty-eight Destroyers and Cruisers, and twenty Torpedo Gunboats.
'Such a congregation of ships of war', declared Sir Herbert Maxwell at the time, 'filled with amazement and despair those representatives of alien powers who know our sea-going prowess only by repute.' This was no vain boast. Sir Herbert was viewing the world's most up-to-date, most powerful war machine. Behind such a formidable wall, Britain was inviolate and her trade could prosper unmolested on the seven seas.