El Alamein: The People's Battle
Michael Paris describes the film record of the North African victory, and how the footage represents a tour de force in terms of wartime documentary and national effort.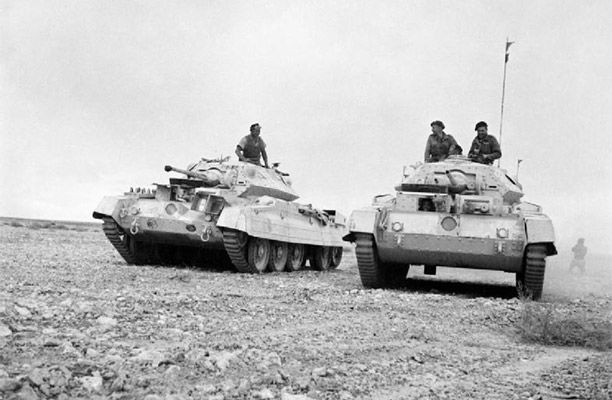 On June 10th, 1940, Italy declared war on Britain and France – 'a mean skulking thing to do', wrote Harold Nicolson to his wife, Vita Sackville-West, and likened the Italians to those who 'rob corpses on the battlefield'. But for Mussolini, hoping to extend his Mediterranean empire into Egypt and seize the Suez Canal, and turn the Mediterranean into an Italian lake, the timing was perfect. The British, demoralised by the collapse of France, and pre-occupied with the expected German invasion of the British Isles, were unlikely to be able to reinforce their small garrison in Egypt. In September Marshal Graziani's Tenth Army, over 200,000 men, cautiously crossed the Libyan frontier into Egypt, driving towards the Suez Canal – the War in North Africa had begun. It would last until May 1943 when Anglo-American forces captured Tunisia and destroyed Axis power in North Africa. For the first two years, the desert war was little more than a series of bitterly fought engagements that see-sawed back and forth across the Western Desert as both sides sought the advantage. Finally, at the third Battle of El Alamein in October 1942, the British Eighth Army under General Bernard Montgomery began the offensive that would drive the Axis from Africa.