Edward VI and Mary Tudor: Protestant King and Catholic Sister
Judith Richards helps us appreciate a Marian perspective on the reign of the boy-king.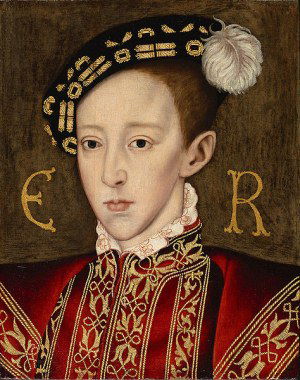 The contest between a young Tudor king and his older sister discussed here was part of wider struggles between Christians across most of Europe. At issue was true Christian belief, at a time when difference of worship was often seen as heresy, deserving death. This particular struggle began after the death in January 1547 of Henry VIII. His heir was his son, Edward aged nine, and therefore too young to rule in person. The next heir was Mary, then 31 and Henry's daughter by his first wife Katherine of Aragon. Elizabeth, the daughter of Anne Boleyn and now the best known of Henry's children, was 14 when the struggle began, and not really involved.
Successor Regime
When Henry died, there were already many different opinions about 'right religion' in England; his death soon made clear how important he had been to maintaining his preferred religious settlement. The old king's death was kept secret for several days while a few of his closest associates rearranged his will for their benefit. The Council Henry had nominated to govern for his son was originally made up of men of diverse political and religious interests. Although some had done so with considerable reservations, all of them had accepted Henry's religious settlement. That had meant keeping most of the Lutheran changes at bay and retaining most Catholic beliefs, above all about the nature of the mass. Henry had, however, completely repudiated the authority of the pope.