Edward III and the Battle of Crécy
Richard Barber examines recently unearthed sources to construct a convincing scenario of Edward III's inspired victory over the French in 1346.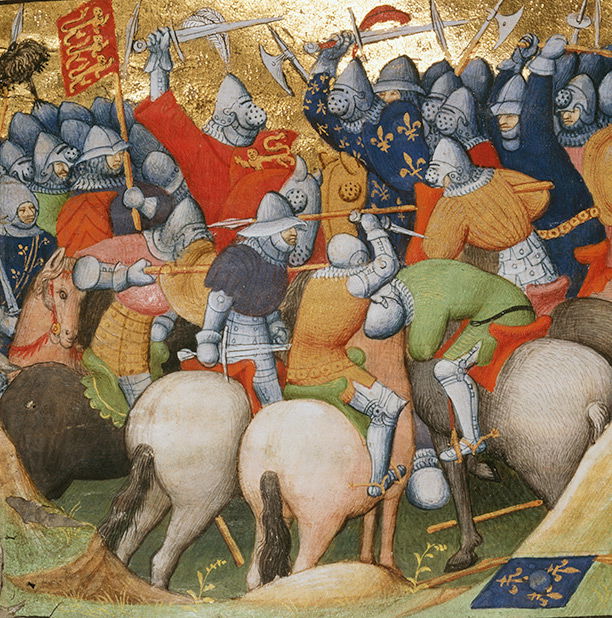 The Genoese crossbowmen halted at the foot of the slope. It had been a long hot day, marching to encounter the English army, which at last was in sight. Giovanni could see a group of men on the hill and to his surprise they were all dismounted. He had expected a mounted army, small perhaps, but very like the French troops coming up behind him, with their splendid steeds and banners. Instead there were rows of men, whose armour did not show whether they were knights or not and whose shields he could not make out at a distance. On either side of the group there were carts, as so often on a battlefield, and he assumed these were simply parked as a rough barrier to prevent an attack from the flank. An easy job, he thought, and it should soon be over, with some booty to take home, particularly as the English had been in the field for weeks and were said to be short of supplies.