Findings at a desert site in eastern Syria shed light on pagan, Jewish and early Christian religions.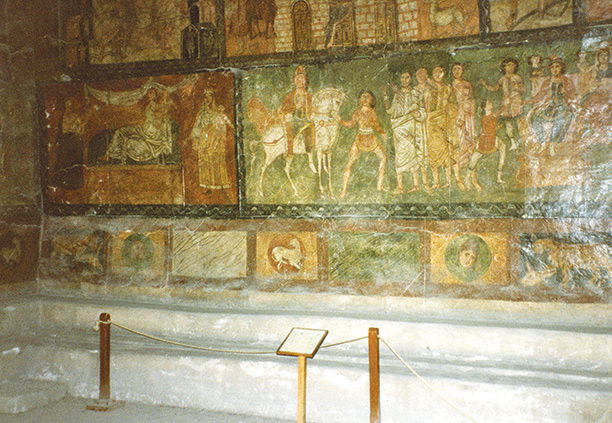 'The habit of regarding history as beginning with Greece has become so fixed that it is not easily to be changed.' Thus wrote the American archaeologist, James Henry Breasted, in 1916. It was Breasted who coined the phrase, 'the Fertile Crescent' to describe the great arc of land that stretches from Egypt around the shore of the eastern Mediterranean through Palestine and Syria and down to Mesopotamia, 'between the rivers' of the Tigris and Euphrates. 
Just over a decade later, in 1930, Breasted stood in the Syrian desert gazing in great excitement at some wall paintings that had been uncovered in a ruined citadel on a promontory overlooking the Euphrates. The pictures showed people worshipping their gods in temples. Breasted was overwhelmed by the style and positions of the figures and the context of the religious scenes in which they appeared. Here, he wrote, were the mural paintings in the 'so-called pagan temples of Syria' that had provided the models for the wall paintings of early Christian churches. This was the evidence to convince the world of the strength of ancient cultural links between the East and the West.