Saladin's Triumph: The Battle of Hattin, 1187
Frankish disunity and impetuosity produced a disaster that lost Christendom the holy city of Jerusalem.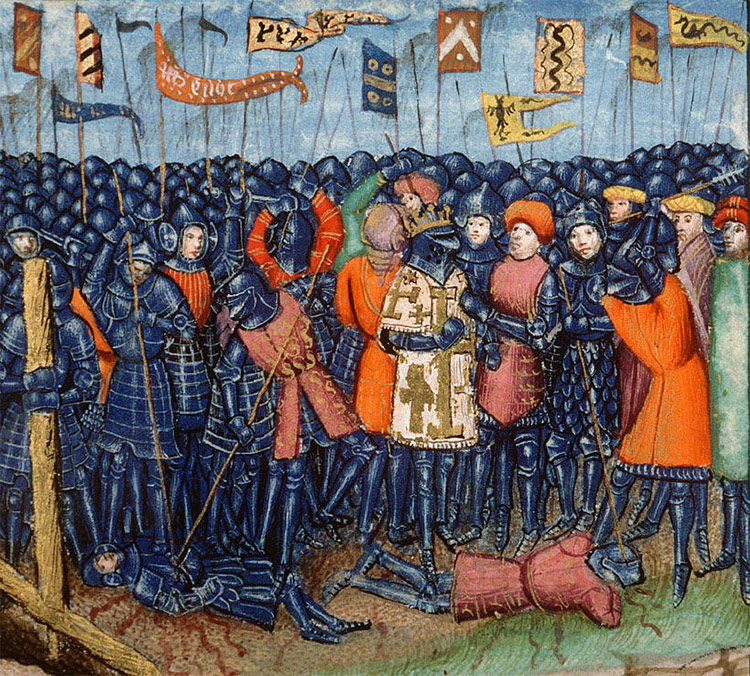 In a battle fought near the western shore of the Sea of Galilee on July 4th, 1187, the Sultan Saladin inflicted a terrible defeat on the field army of the Latin Kingdom of Jerusalem, killing or capturing the vast majority of its soldiers. Historians have questioned the long-term significance of many medieval battles, but nobody has denied that the Battle of Hattin had a decisive impact on the history of the crusader states in Palestine and Syria.
Hattin led to Saladin's conquest of nearly all the lands held by the Franks, including his occupation of Jerusalem on October 2nd. It also precipitated the Third Crusade, which succeeded, by the terms of the Treaty of Jaffa in 1192, in re-establishing the Latin Kingdom in the form of a narrow coastal strip, containing most of the important Palestinian ports. But the defensive framework of the 12th century Kingdom, a brilliant combination of fortresses and geographical features, had gone, and it can be argued that the long-term military viability of the Frankish settlement had gone with it.