Corruption and Anti-Corruption in Britain
We may know it when we see it, but corruption is not a fixed concept. Mark Knights explains how 300 years of scandal have forged perceptions of what is – and what is not – corrupt.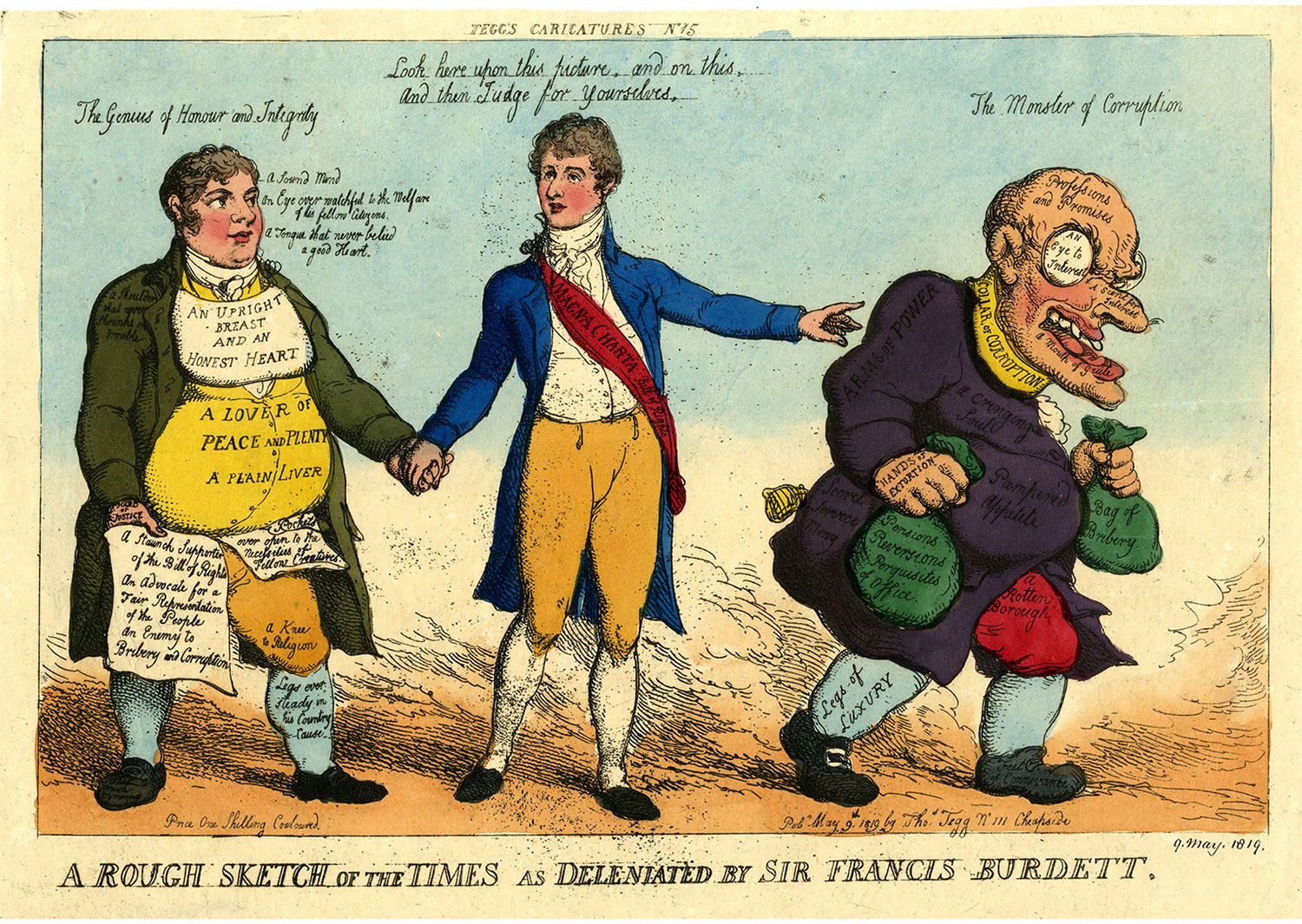 What is corruption? It is a difficult concept to define. Today, it is often equated with bribery or the abuse of public office for private gain, but historically corruption has been a much broader concept. In the period between the 16th-century Reformation and the Reform era of the early 19th century it had many different meanings, several of which have largely dropped out of modern usage. In the 16th and 17th centuries the word corruption was most often used in a religious sense to describe sin – either the Original Sin inherited from Adam and Eve, or the sin committed by people in everyday life. Similarly, the legal definition of 'corruption of the blood', that, when treason had been committed it was said to infect the blood of descendants – in existence since ancient times – is no longer relevant. 
Yet another usage that has largely disappeared today is the notion, derived from the writings of classical antiquity, that the form or type of government could decay: monarchy corrupted into tyranny, aristocracy into oligarchy, democracy into anarchy. A variant of this way of thinking suggested that all forms of government were in a cycle of corruption: from a starting point of purity, governments became successively more corrupt until a violent purge restored them. Similarly, some talked about the corruption of the moral character of the nation. This version of corruption could also include a critique of sexual immorality, in which corruption was often depicted as female. Taking their cue from the Italian political theorist Machiavelli, many British writers of the 17th century identified corruption as a decay of national virtue, manliness and patriotism.