A Common Room Christmas Dinner 1773
Maggie Black describes an 18th century festive meal.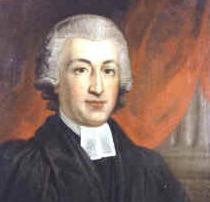 We think of James Woodforde, 1740-1803, as an amiable country clergyman, perhaps a trifle greedy because food and drink were matters of moment to record in his long, tranquil tale of days. Yet even Parson Woodforde's career had patches of change. A scholar and then fellow of New College, Oxford, he returned there in December, 1773, to become sub-warden and thus responsible for Common Room organisation – including the menu planning.
His first social task was to arrange the senior fellows' Christmas dinner, and he tells about it with an engaging, ingenuous pride.
'We had…two fine Codds boiled with fryed Souls around them and oyster sauce, a fine sirloin of Beef roasted, some peas soup and an orange Pudding for the first course, for the second we had a lease of Wild Ducks roasted, a fork of Lamb and salad and mince pies.'
This does not sound much like a traditional festive, Christmas meal, even a pre-Dickensian one. No boar's head. No plum pudding – which we know existed. It may therefore be worth glancing whether it was a Christmas meal of its day and what had happened to the older, traditional fare.