Collaborator: No Longer a Dirty Word?
The crisis in Ukraine has revealed to the world the divisions that exist throughout Europe about how the Second World War is remembered. Gareth Pritchard and Desislava Gancheva look at the controversial debate around wartime collaboration.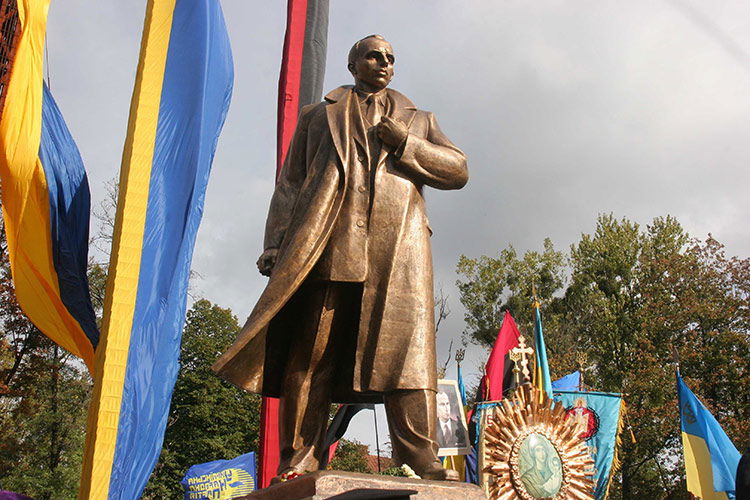 Across swathes of Europe a sustained campaign is now being waged to rehabilitate the memory of individuals and organisations who, during the Second World War, collaborated with the forces of Nazi Germany. This has led to bitter controversies, sometimes between states, sometimes between different political and ethnic groups within states. The rehabilitation of collaborators and war criminals is closely connected to the rise in popularity of extreme nationalist parties, but in some countries it has become a mainstream phenomenon, embraced by governments. It is also linked to the growth of racism and antisemitism in Europe. 
The country in which debates about the memory of wartime collaboration are currently most contentious is Ukraine. The most prominent collaborator at the heart of these debates is Stepan Bandera. During the 1940s Bandera was the leader of a radical nationalist party called the Organisation of Ukrainian Nationalists (OUN). Until 1941 he worked closely with the Nazis, but then fell out favour with them shortly after the German invasion of Ukraine. After putting him in a concentration camp for three years, the Nazis renewed their alliance with Bandera in 1944. He survived the war and was eventually killed by KGB agents in Munich in 1959.