Chartres Cathedral consecrated
One of Europe's most fantastic pieces of medieval architecture was consecrated on 24 October 1260.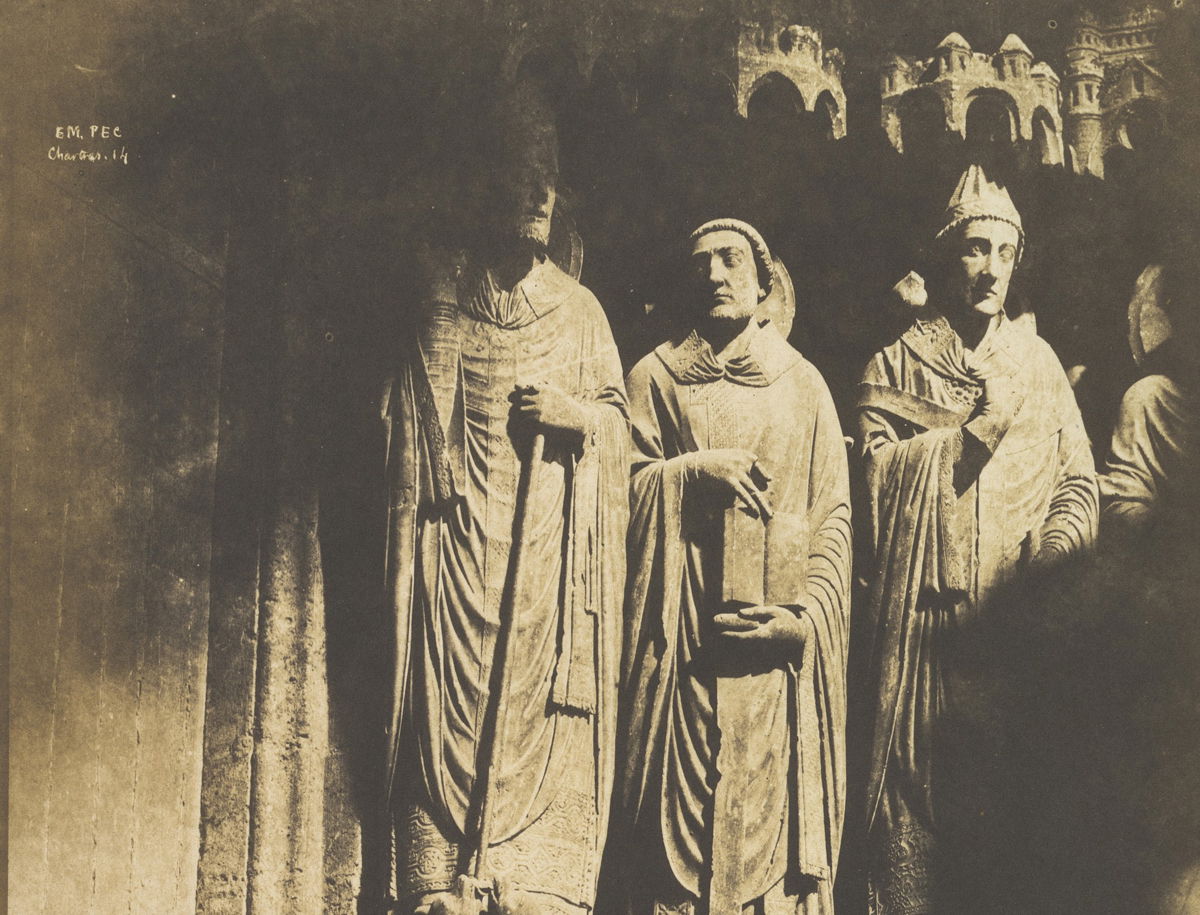 The town of Chartres, some 50 miles (80km) south-west of Paris, is dominated by one of France's most beautiful cathedrals, famed among much else for its medieval stained glass. In the Middle Ages it was not only a place of worship, but a market place and a labour exchange. Wine sellers operated in the nave and other traders did business in the church's various entrances and often managed to install themselves inside. The church was also a major centre of pilgrimage and the pilgrims were a key factor in the thriving economy of the town.
The pilgrims were attracted by the cathedral's relics of the Virgin Mary, which included her veil, but more importantly La Sainte Chemise, or in Latin Sancta Camisia. Often bashfully translated into English as the Holy Tunic, it was the undergarment that Mary was believed to have been wearing while she gave birth to the baby Jesus. The ecclesiastics emphasised that she had worn it next to her bare skin and it aroused fascinated attention. It was said to have been given to the Emperor Charlemagne by the Empress Irene of Byzantium, who wanted to win favour with him, and presented to Chartres by his grandson Charles the Bald in 876. In the Middle Ages it was believed that adoration of the Virgin went back to before Christian times at Chartres and that in a grotto there the Druids had revered a statue of a virgin in labour.
The 13th-century cathedral is the last of a succession of churches on the site. The Danes destroyed one in the ninth century, its replacement burned down in the tenth and there was more rebuilding after fires in the 11th and 12th centuries. The two north and south towers at the west end and the celebrated royal portal with its statuary date from around 1140. They survived an atrocious fire in 1194, which destroyed most of the building and much of the town as well. It was taken as a sign that the Virgin Mary wanted a new church built in the most gorgeous manner possible and construction soon started on the delectable building that draws Marian pilgrims to this day. It was consecrated in 1260 in the presence of the pious King Louis IX (Saint Louis).
Some alterations were made in the following centuries. The spire on the northern of the two west towers, the taller of them, was struck by lightning in 1506 and replaced. During the French Revolution the building was not seriously damaged, but the Holy Chemise was taken away and torn to pieces. Part of it was recovered afterwards and is kept in the cathedral today. The building has been a UNESCO World Heritage Site since 1979.