Birth of Ignacy Paderewski
Richard Cavendish remembers the birth of the pianist who was also briefly prime minister of Poland, on 18 November 1860.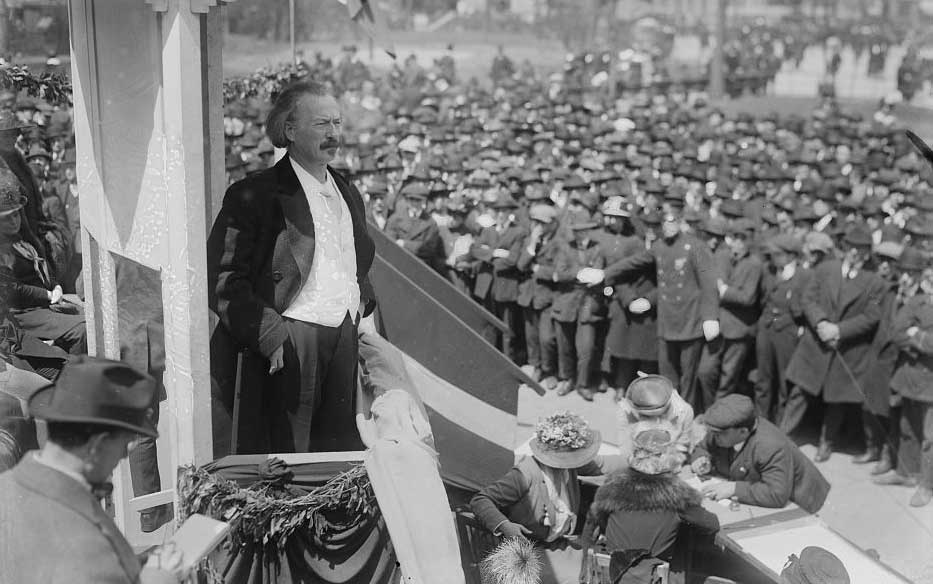 The mesmerising pianist was also surprisingly, if only briefly, prime minister of Poland. Born near the Polish village of Kurylowka, then in the Russian Empire (now in the Ukraine), and christened Ignacy Jan, he was a few months old when his mother died. His family were reasonably prosperous, though they had come down in the world, and his father, Jan Paderewski, ran the estate of the local absentee Polish grandees. From a very early age the little boy was drawn to the family's elderly piano as if by a magnet. He kept on hammering on it until his father hired a musician who taught Ignacy and his older sister Antonina to play.
Jan was a staunch Polish patriot. When Ignacy was four, the Paderewski house was surrounded by Cossacks, who forced their way in and took his father away in chains. It was an event Paderewski remembered all his life and he grew up a devoted Polish patriot. The children were looked after by an aunt until Jan was released and moved to the mainly Jewish town of Sudylkow to run another aristocratic estate. Ignacy's musical progress was so impressive that in 1872, when he was 11, his father took him to the Warsaw Conservatory, which immediately accepted him as a student. He later studied in Berlin and Vienna in the 1880s and made his first concert appearances in Vienna, Paris and London, to stunning effect.
Paderewski was adored by the music-loving public for his bravura style, striking looks and blazing personality, though highbrow critics had their reservations. As the world's most famous Pole during the First World War, he represented the Polish National Committee in the United States and urged Polish independence on President Woodrow Wilson. With independence secured, in January 1919 he formed a government in Warsaw as premier and foreign minister, but he was totally unsuited to compromise and hence to politics, resigning in December. He left Poland for ever and died in New York City, at the age of 80, in 1941.