Iris Macfarlane assesses how Christian missions from Goa operated at the Mughal Emperor's court.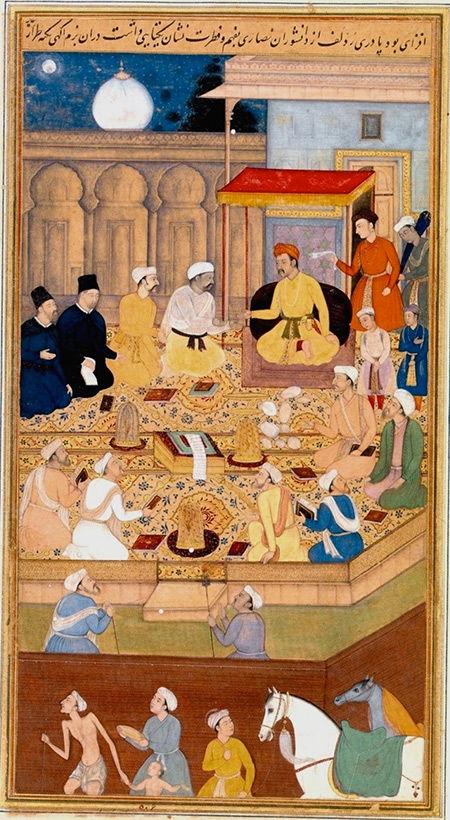 Akbar holds a religious assembly of different faiths in the Ibadat Khana in Fatehpur Sikri.
Akbar, the greatest Mughal of them all, called to his court in 1579 two members of the Jesuit Order; out of curiosity probably, for Akbar was the most curious of men, but also from a genuine desire to try to find for himself and his country a uniting faith. It is unlikely that Akbar would have become a Christian and, even if he had done so, that he would have converted the country; but the Jesuit priesthood was to have much influence in India, not least in providing observers and historians.
Father Monsarratte, one of the priests chosen for this first mission, left a journal that throws welcome light on the character of Akbar and of his administration, a more reliable illumination than that of the many travellers of the time, or of Indian historians, who wrote of events as they should ideally have been rather than as they actually were.
When the first two fathers met him, Akbar was thirty-seven years old, at the height of his powers, with twenty years of conquest behind him; but nothing could have looked less auspicious than his prospects at his birth, nor at his accession thirteen years later. His deposed father Humayon was wandering the deserts of Rajasthan when he chose to woo and wed a fourteen-year-old girl, Hamida.