Ireland's Path to Desolation
Tim Pat Coogan points the finger of blame for the Great Famine at ministers in Lord Russell's government, which came to power in 1846, and sees echoes of the disaster in the Republic's current economic plight.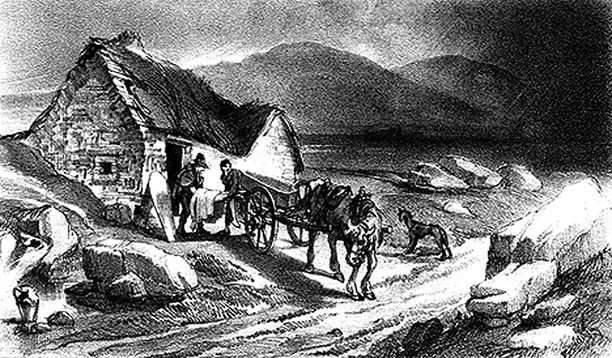 The Great Famine was the worst thing that ever happened to Ireland. Understandably, therefore, in Irish folk memory the catastrophe is viewed in sharply contrasting terms by every shade of opinion, ranging from those who think it was an English precursor to the Holocaust to those afflicted by colonial cringe who would argue that it was merely a 19th-century variant of the Scarsdale diet. The distinguished Irish-American historian Denis Clark (1927-93) said of the Great Famine:
The dimensions of the calamity can hardly be delineated by simple statistics. England had presided over an epochal disaster too monstrous and too impersonal to be a mere product of individual ill-will or the fiendish outcome of a well-planned conspiracy. It was something worse; the cumulative antagonism and corruption of the English ruling class was visited with crushing intensity on a long- enfeebled foe, It was as close to genocide as colonialism would come in the 19th century.