Ypres Cloth Hall Bombarded
Roger Hudson examines a 1915 photograph of the medieval Cloth Hall in the Belgian city of Ypres following heavy German shelling.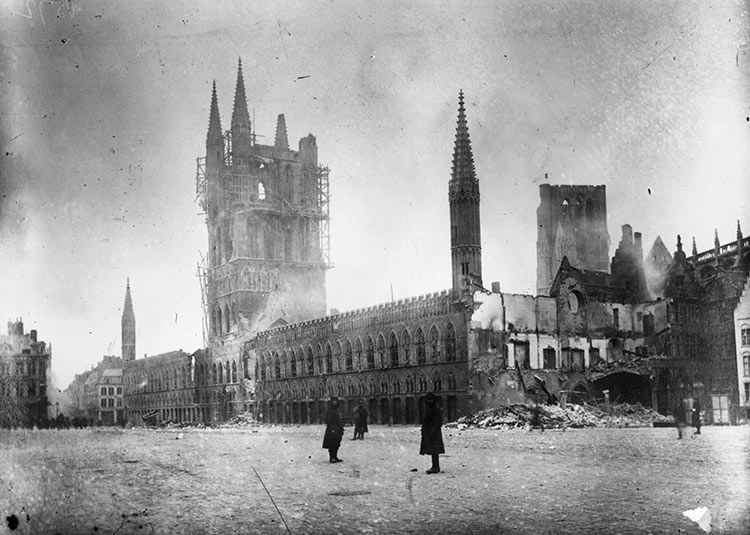 Judging by the amount of damage, this scene is from early 1915, between the first and second battles of Ypres. The roof of the medieval Cloth Hall has gone, burnt out after hits by incendiary shells, as has the Renaissance addition called the Nieuwerck on the right, while the belfry has been badly knocked about. The desperate defence of Ypres by the British Expeditionary Force (BEF) in October and November 1914 had been the culmination of the 'Race to the Sea' to stop the Germans from seizing the vital Channel ports. There was some slightly higher ground to the east of the town felt to be vital, so the frontline bulged to form a salient. This made the British in it vulnerable to shelling from front, left and right, but they were defending, not attacking, which was nearly always a decisive advantage in the First World War and the accurate, rapid rifle fire of the BEF regulars cut down the Germans in swathes. Even so, by November 22nd, when the weather brought the battle to a close, less than half the original 160,000 members of the BEF were left unscathed. The pattern for the rest of the war had been set: trench warfare and unimaginable casualties.