Richard Pflederer evaluates a vital tool of the age of discovery.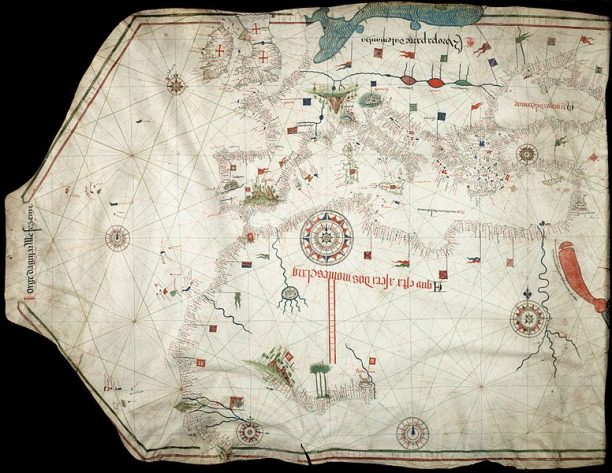 Economists today tell us that the drivers of great economies are advanced technology, efficient finance and productive manufacture. It is true that throughout history these factors have always been the sine qua non of successful economies. However, in the age of the great discoveries, the ability to navigate the seas was as important as these other factors. Several elements played a part in this dominance of the forces of unknown seas, including shipbuilding, astronomy, navigational techniques and map-making.
In the thirteenth century, the seeds of the dramatic expansion in seaborne trade and travel were sown in Europe with the introduction of the magnetic compass. It would be some two hundred years before this invention and its related mapping and navigating skills were applied in a meaningful way to voyaging beyond Europe and the Mediterranean. Nonetheless, without the progressive developments in sea charts derived from the compass during the intervening decades this expansion would not have been possible.