An intimate understanding of John Buchan with a scholarly reading of the immense mass of his papers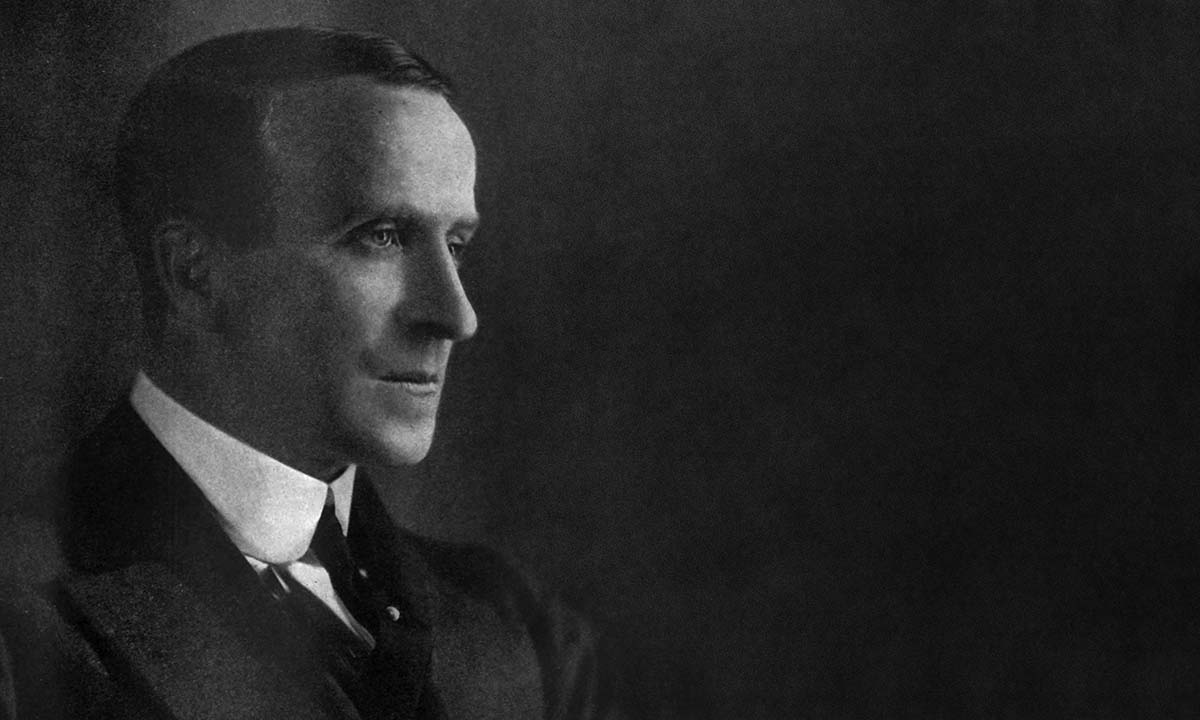 Consider John Buchan's output in the four and a half years of war between August 1914 and November 1918. He wrote thousands of communiques from the front, first as a jobbing journalist then as official army spokesman at GHQ. He wrote 24 volumes of Nelson's History of the War, a bestselling first draft of history, about two million words. He was Director of Information throughout 1917 and a senior figure at the Ministry of Information in 1918, helping to define the shape of British propaganda. And he still found time to write three novels, what he called 'shockers': The Thirty Nine Steps, Greenmantle and Mr Steadfast, the first of which invented the modern spy novel genre. (He later regarded the Alfred Hitchcock film as 'better than the book'.)
Ursula Buchan has written a superb biography of her grandfather, 'JB', and his wife Susan Charlotte, 'Susie'. But this is no familial whitewash. Buchan is frequently critical of the impact of her grandfather's writing. Prester John, she says, is almost unreadable and she finds the middle-aged Richard Hannay's obsession with 18 year-old Mary Lamington in Mr Standfast 'creepy'. She also claims JB could be vain at times and was a lover of formality and flummery. But she brings a wealth of family knowledge and access to family papers to bear on JB's packed life. And although JB is presented as a thoroughly decent fellow, this is because he clearly was. He was a great supporter and adviser to hundreds of friends and acquaintances, from all levels of society. He offered encouragement and speech writing skills to the great and good, including prime ministers Stanley Baldwin and (more surprisingly) Ramsay MacDonald, both George V and George VI and even President Roosevelt, who regarded JB as one of his greatest friends.
Buchan makes it clear that she has not written a work of literary criticism, but every book, more than 100 of them, is analysed, placed in context and used to reveal more about this extraordinary man. His energy and capacity for work was Gladstonian. As an Oxford undergraduate he read manuscripts for publishers, produced a novel, wrote a history of his college, won several prizes and was elected President of the Union. During his 20s and 30s, he would think nothing of going for a 30-mile walk of an afternoon. He adored fishing and mountaineering and sometimes would take off for days in his beloved Scottish Highlands on climbs that sound terrifying.
Buchan's portrait of JB's wife, Susie, really benefits from family knowledge. She was happy to bask in the glory of her famous husband, content that she enabled his star to shine. A delightful Afterword sums up this loving woman very movingly from the author's memories of visiting her grandmother in old age.
JB is best remembered today for his brilliant novels, but was well known during his own lifetime for his non-fiction, especially his biographies of Sir Walter Ralegh and the Marquis of Montrose. He was one of those rare individuals, a great and inventive writer who progressed to public office, first as an MP who nearly became a government minister, then as Governor-General of Canada, where his love of flummery was given full rein.
Ursula Buchan combines an intimate understanding of her grandfather with a scholarly reading of the immense mass of his papers in a hugely enjoyable and rewarding biography of a man of many parts and remarkable energy. A Buchan revival is certainly due.
Beyond the Thirty-Nine Steps: A Life of John Buchan
Ursula Buchan
Bloomsbury
512pp £25
Taylor Downing's latest book is 1983: The World at the Brink published by Little, Brown.