Divided Loyalties in Tudor England
For the lesser-known members of the great Tudor dynasties, loyalties were divided. Should you support your king, queen or family?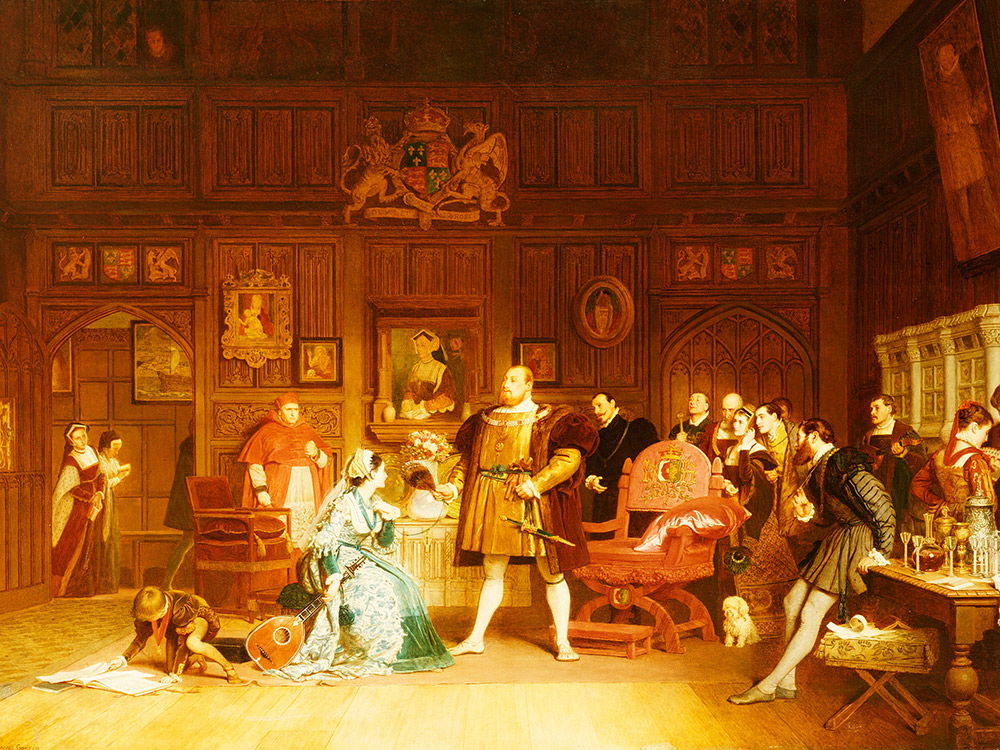 Henry VIII's 'great matter' is a familiar story. We are used to hearing about its impact on religion, on the succession, on Catherine of Aragon and on Henry himself, but we rarely think about the effect that the royal divorce had on the relationships of those in close proximity to the monarchs: their courtiers and their nobility. This may be because, despite being a story about the relationships between a man and two women, it is usually told from a male perspective, focusing on the king, his male advisers and the male relatives of the women concerned. When broadened to include the wives, sisters, daughters and ladies-in-waiting of the protagonists, the story becomes more nuanced. We begin to understand the impact of the divorce, not only on the courtiers' own marriages, but on their families, too.
Nowhere is this seen more clearly than with the family of Anne Boleyn. Anne, though no Spanish princess, was hardly a nobody. Her father, Thomas Boleyn, was Henry VIII's favourite diplomat and had been both Comptroller and Treasurer of the royal household in the early 1520s, before being elevated to the peerage as Viscount Rochford in 1525. Through him, Anne was related to the Irish Earls of Ormond. Her mother was Elizabeth Howard, sister of Thomas Howard, 3rd Duke of Norfolk. He was one of the most powerful men in England, holding not only the country's premier peerage and the hereditary office of Earl Marshal, but was also Lord Treasurer of the entire kingdom. The Howard dynasty, of which he was head, was an increasingly large and sprawling franchise, comprising the king's jousting companions (Edward and Edmund Howard), a lord admiral (Edward), a royal godmother (Agnes, Duchess of Norfolk) and numerous other male and female courtiers. They were the dynasty most entwined with the royal family during this period, collectively known to us for their apparent enmity with various royal advisers, for their alleged willingness to groom their female relatives into seducing the king and for their alleged support for the royal divorce.
There is a logic to thinking of the Howard family as a collective. As the historian Jeroen Duindam has pointed out, political dynasties have been a reality across the world for centuries: consider the Chinese emperors, the Medicis or the Borgias, the Kennedys, the Clintons, the Bushes. There is something satisfying in imagining scenes of family counsel, usually depicted in film, TV and novels, around a long table in a panelled room, where the family patriarch plans the moves of individual family members like pawns on a chessboard and where everybody is in pursuit of shared goals. The idea that Anne Boleyn, aiming for the throne of England, would have her whole extended family ranged behind her, giving her a good shove in the right direction, is one that makes sense.
Mainly men
The problem is that when we think of a family group such as the Howards, we are usually thinking of the men: Anne's father, Thomas Boleyn; brother, George Boleyn; uncle, the Duke of Norfolk; and, perhaps, her cousin, Francis Bryan. Any women in the picture are often depicted as willing pawns, ordered around by those men for the greater good of the family. In theory at least, early modern gender relations did support the superiority of men over women and also emphasised the household hierarchy of husband over wife and father over children. It was often in women's interests to support the broader goals of the family, since what was good for the family tended to be good for those belonging to it.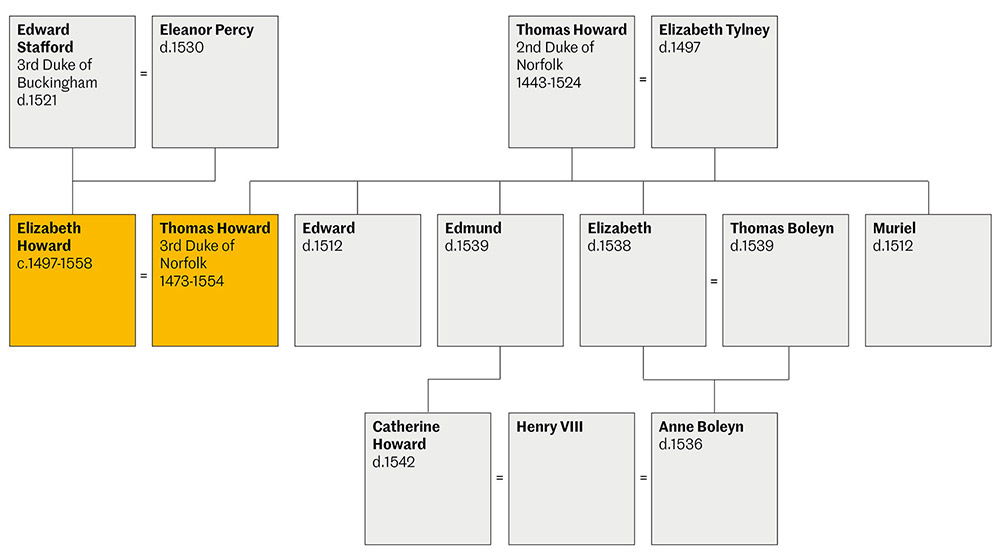 The role played by many noblewomen at the royal court, however, including many of the Howard and Boleyn women, made this more complicated than it might otherwise have been. They did not always follow the dynastic 'party line'. Women who entered the queen's household were required to take an oath of service, just as men were. This was in essence an oath of loyalty to one's new mistress. Women took no comparable oath to the head of their family, but there is considerable evidence to show that their families expected them to fly their flag, promote their interests and seek patronage for their relatives. The dilemma faced by women when family interests and those of their mistress clashed is one that is rarely considered by historians, but it did sometimes occur and could cause anguish on all sides. Elizabeth Stafford/Howard, Duchess of Norfolk (c.1497-1558), is a prime example. The eldest daughter of Edward Stafford, 3rd Duke of Buckingham, and Eleanor Percy, her first betrothal was broken in 1512 in favour of Thomas Howard, then Lord Howard, later 3rd Duke of Norfolk, whose first wife had recently died without giving him a son and heir. Though he was 20 years older than her at the time, Elizabeth's own status was greater than his; the Howards had not yet regained the dukedom of Norfolk, so the highest title that her new husband could aspire to was the earldom of Surrey, whereas Elizabeth's own father was a duke and her natal family, the Staffords, had royal blood. Howard was, though, a rising star at the royal court, as Elizabeth was herself.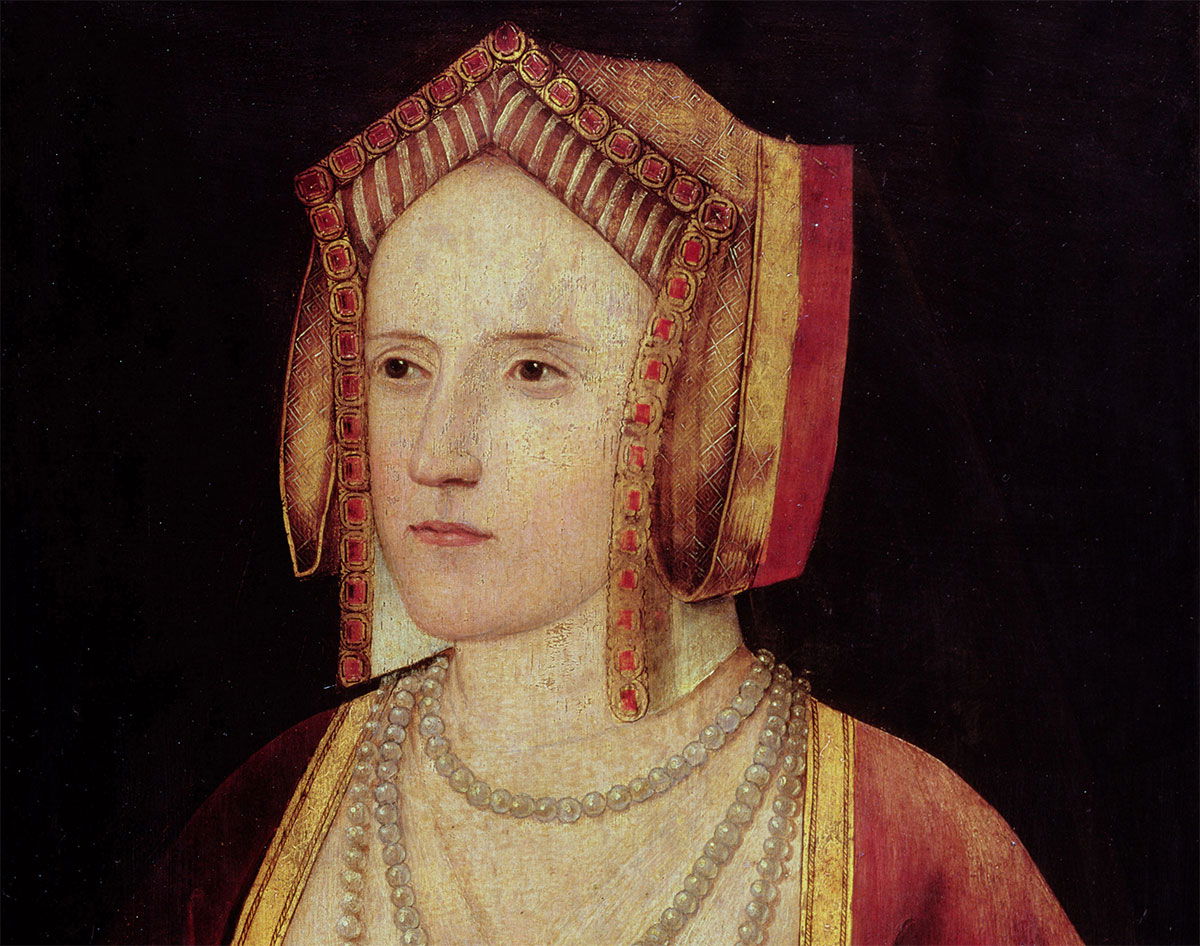 It is not clear exactly when Elizabeth joined Catherine of Aragon's household, not least because an aunt of the same name was also there at the beginning of the reign; we cannot be sure to whom the surviving records are referring. While she may well have been there before her marriage in 1512, the first firm reference to her is as 'Lady Surrey' (Countess of Surrey) at the start of 1515. From this point she became a regular in court ceremony, carrying the newborn Princess Mary at the latter's christening in 1516, taking part in a banquet for the feast of St Thomas at Greenwich in 1517 and receiving New Year gifts from the king and queen. In 1537, Elizabeth told Thomas Cromwell that she had served at court for 16 years. Though these cannot have been consecutive years – in 1520 she accompanied her husband to Ireland – it is nevertheless an impressive record, spanning more than half of Henry's reign to that point and two thirds of Catherine of Aragon's time as queen.
Royal divorce
For most of this time there is nothing to suggest that Elizabeth and Queen Catherine were close. This appeared to change around the beginning of the royal divorce proceedings. On 27 November 1530, Eustace Chapuys, the Imperial ambassador, reported to Emperor Charles V that:
A few days since, the duchess of Norfolk sent the Queen a present of 'volaille' [poultry] and an orange, enclosing a letter from Gregory Cassal, which I send. The Queen thinks the Duchess did this out of regard for her, but I fear it was done with the knowledge of her husband, as a means of entering into some secret communication with her Majesty more easily.
'Cassal' was Gregory Casali, Henry's ambassador at the Vatican. Chapuys did not say, and perhaps did not know, whether the letter in question was addressed to the queen or to somebody else. We cannot know whether Elizabeth was merely acting as a go-between for an established chain of illicit communication, or whether she was acting on her own initiative and appropriating a letter that Casali had written to somebody else. In either case, Elizabeth was clearly giving the queen information about progress in Rome that she did not already have access to: she was spying for her.
Chapuys was wrong. Elizabeth was not acting on behalf of her husband. In January 1531, Chapuys reported:
Yesterday the duchess of Norfolk sent to tell the Queen that her opponents were trying to draw her over to their party, but that if all the world were to try it she would remain faithful to her. She also desired the Queen to be of good courage, for her opponents were at their wits' end, being further off from their object than the day they began.
The queen's 'opponents' were Anne Boleyn and her supporters – Elizabeth's own family, the Howards, including her husband, the Duke of Norfolk. If, as seems likely, he was leaning on his wife to renounce her support for the queen, she was clearly refusing to do so. This was a direct clash of loyalties.
In April 1531, Chapuys wrote:
She [Anne] becomes more arrogant every day, using words and authority towards the King, of which he has several times complained to the duke of Norfolk, saying that she was not like the Queen, who had never in her life used ill words to him. The duchess of Norfolk has reported this to the Queen, telling her moreover that her husband [Norfolk] was in marvellous sorrow and tribulation, and that she saw quite well she [Anne] would be considered the ruin of all her family, and that if God wished that she should continue in her fantasy it would be a very good thing for the Queen.
Yet another reference from Chapuys states that Elizabeth had seen a letter from the Duke of Albany and reported the contents to the queen.
It would be wrong to suggest that Elizabeth was alone in her support of Catherine at this point. Gertrude, Marchioness of Exeter, was described by Chapuys in 1531 as 'the only true comforter and friend the Queen and the Princess have' and she passed on information about Privy Council discussions. Maria, Lady Willoughby, rode through the night and then talked her way into Kimbolton Castle in order to be with Catherine as she lay dying in January 1536. Many noblewomen were among those who had listened to and encouraged the pro-Catherine, anti-Anne prophecies of Elizabeth Barton, the 'nun of Kent', in 1534, including the aforementioned Marchioness of Exeter, alongside Margaret, Countess of Salisbury, Anne, Lady Hussey, and Mary, Lady Kingston. All of these women were seasoned courtiers, like Elizabeth, and would no doubt have known one another well.
Defying the family
Unlike Elizabeth, however, these women were not defying the explicit interests of their families; most had husbands who were also either known or suspected to be supporters of Catherine. While these men's hands were tied by their service to the king, however, political agency was available to women. They could risk helping the queen in ways that their husbands could not. But Elizabeth was the only peeress who was clearly going against her husband and family's wishes. Evidently, she had access to sensitive information both written and spoken and, although her husband knew about her support for the queen, one imagines that he cannot have known just how far she carried this, or he would at the least have considered the security of his filing system.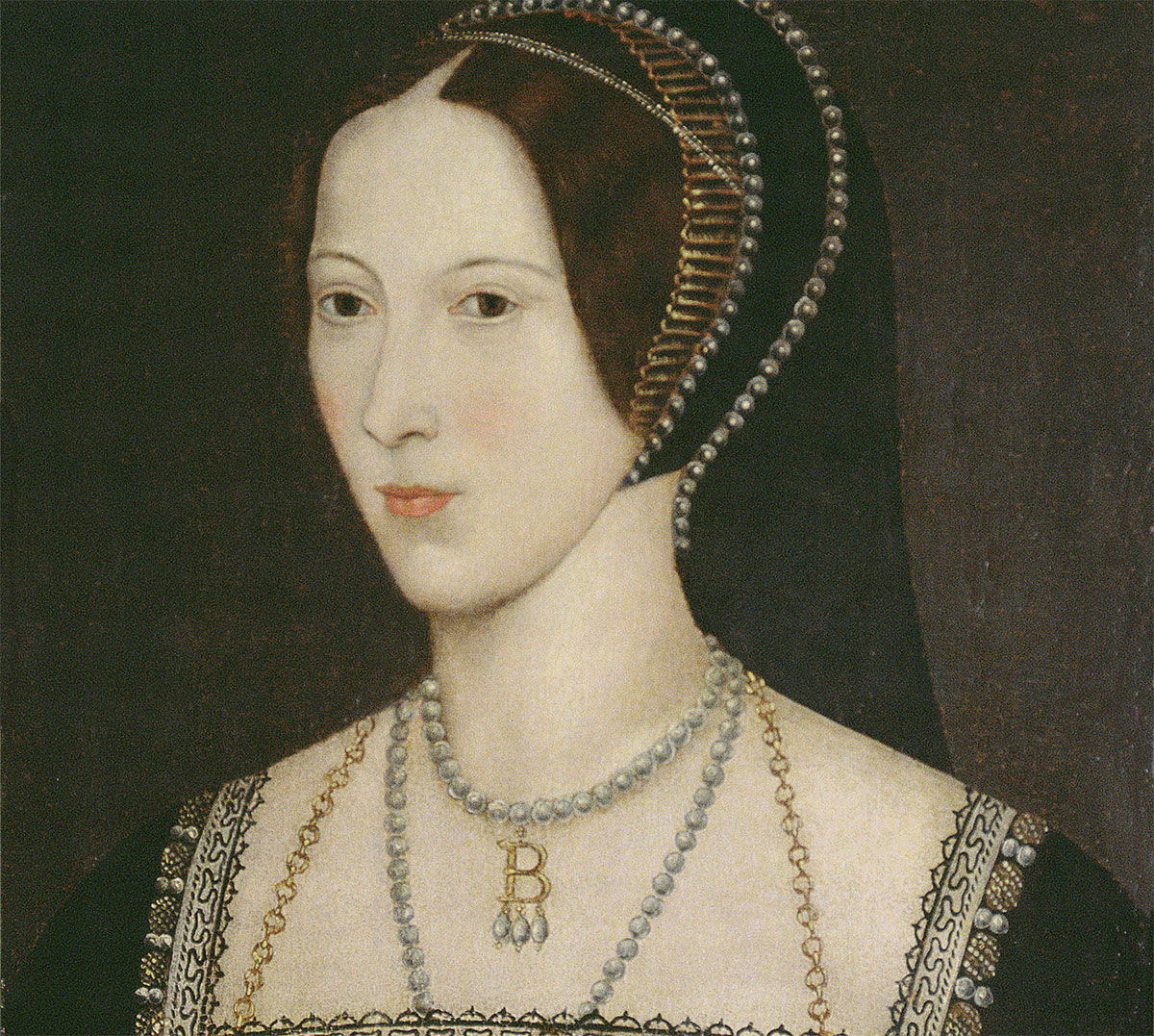 Elizabeth's actions show that women took advantage of the access that they had on both the king's and queen's sides of the household. When Elizabeth was at court during this time, she was lodged in the king's wing with her husband. This is how she was able to gain the information that she did. Her access to the queen's chamber allowed her to pass it on without suspicion, since there was every reason for her to move between these areas. Elizabeth does not seem to have made efforts to hide her loyalties. In May 1531 she was sent home, apparently at Anne Boleyn's desire (according to Chapuys): 'Because she spoke too freely, and declared herself more than they liked for the Queen.' Loyalties could get complicated when courtiers were forced to 'take sides' in this way. It is pertinent to note that Elizabeth absented herself from Anne's coronation in 1533 on account of her support for Catherine of Aragon.
Personal reasons
Elizabeth had another, more personal, reason for her behaviour. Like the king, her husband was in love with another woman and he, too, asked for a divorce. While initially their marriage seems to have been good – five children were born and in 1524 Norfolk wrote to the king explicitly to ask for Elizabeth to join him during his stint as Lieutenant of the North – things went sour in the later 1520s when Norfolk took a mistress: Elizabeth 'Bess' Holland, the daughter of his secretary. Elizabeth's letters date the beginning of this relationship to 1527, around the same time as most historians place the beginning of Henry's affair with Anne Boleyn. Although it is tempting to wonder whether one encouraged the other, it is most likely that it was simply a coincidence. As a nobleman, Norfolk was well within his rights to take a mistress and there is some evidence to suggest that this was not his only infidelity. It is also unclear exactly when Elizabeth began to object to the situation, or why, since, unlike the royal couple, there is nothing to suggest that Norfolk originally intended to put Elizabeth aside and marry Bess instead. Most women, including the queen, had little option but to turn a blind eye to their husband's infidelities and so it is hard to know how unusual Elizabeth was in making a fuss. As Barbara Harris has pointed out, however, her behaviour, if not her expectations, was considered shocking. In 1533 Chapuys wrote that Elizabeth was refusing to see or speak to her husband because of his mistress and that her brother-in-law was attempting to mediate between them. A year later, in 1534, a 'last straw' occurred and Norfolk rode all night to get back to their house at Kenninghall in Suffolk, locked Elizabeth in a chamber, took her valuable jewels and clothing and transferred her to her own, much smaller, establishment, at Redbourn in Hertfordshire, where she remained effectively under house arrest for the rest of Henry's reign.
Royal parallels
The parallels with the royal divorce are clear not only in the timeline, but also in the way both parties behaved towards each other. Contemporaries, too, recognised this link between Elizabeth and the queen. One woman, Mistress Amadas, was questioned in 1533 for saying that 'there was never a good wedded woman in England but Prince Arthur's dowager, the duchess of Norfolk, and herself'. What we know of the issue comes largely from Elizabeth's own letters, written later in the 1530s to Cromwell in an effort to improve her situation. Even by the standards of the time, these letters are unusual in their choice of words and sheer volubility. Initially, just like the queen, she seems to have campaigned for Norfolk to give up his mistress and would then have returned to him. In 1536, after several unsuccessful years and following the queen's death, she changed tack, refused to ever go back regardless of what he did with Bess and, instead, spent her energy campaigning for more money to live on.
While her tone was one of petitionary deference, her stance was clearly defiant, much like the queen, who had been amicable, even apologetic, towards the king, but remained implacable, refusing to recognise either the authority of the court at Blackfriars that tried her marriage, or the result. In 1528 the queen had informed Cardinal Campeggio, the last Cardinal Protector of England, that 'neither the whole kingdom on the one hand, nor any great punishment on the other, although she might be torn limb from limb, should compel her to alter this opinion; and that if after death she should return to life, rather than change it, she would prefer to die over again'. Elizabeth would have known of the queen's reactions and would have identified with her when faced with her own situation. Did she model her own response on Catherine's? While it seems fair to imagine that she did, we should also note that this was misguided; by 1534 it was clear that the queen's approach had been unsuccessful.
The 'other woman'
Elizabeth's antipathy towards Bess, the 'other woman', was clear. She described how her own 'ill life' had begun when Bess, 'which was but washer of my nursery', had gained her husband's affections. She levelled insults at Bess relating to her status: 'drab', 'queen', 'churl's daughter', going far beyond anything that Catherine had ever dared to put in writing. Elizabeth went to some lengths to describe carefully the circumstances under which her marriage had been made: the amounts of dowry and jointure agreed, the way that her first betrothal had been broken in favour of Howard and, apparently crucially, the fact that 'he would have none of my sisters, but only me'. She seems to suggest that it had been a love match and that this justified her expectations of fidelity.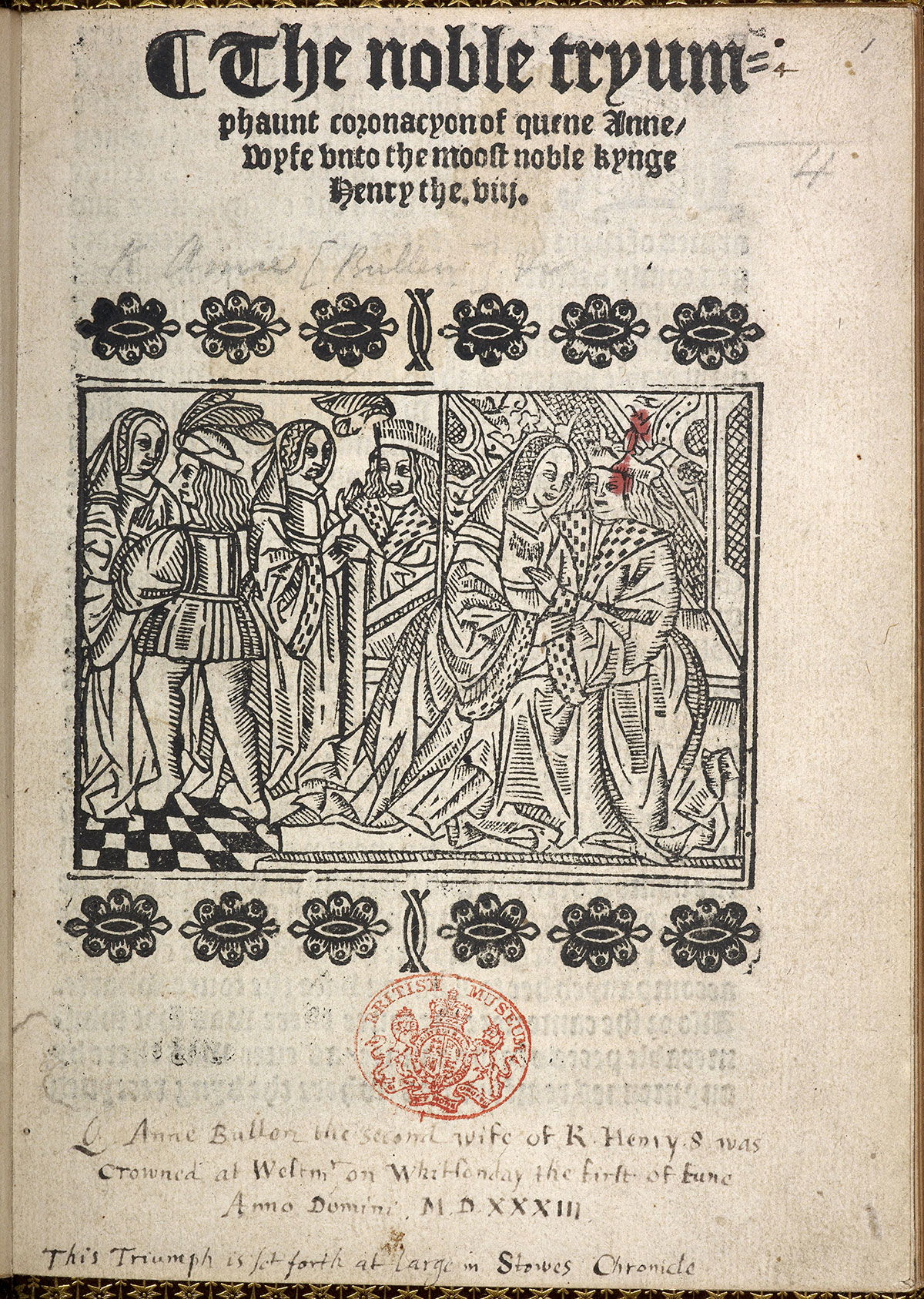 There is no reason why Norfolk might not have had or developed feelings for Elizabeth at this stage, whatever happened later on. The childlessness of his previous marriage, though, and the fact that Elizabeth was, at 15, the eldest sister, were no doubt of some value in Howard's decision, as was her large dowry. Why tell Cromwell this? Perhaps because he would not otherwise have known; but we should remember that the case for the queen's divorce depended on the way the marriage was made and her virginal state or otherwise at its beginning. Elizabeth's divorce rested on no such pretexts, yet she also made much of these things, as though following a perceived blueprint set down by the queen to force the return of one's husband. It is as though Elizabeth was suggesting to Cromwell that the premise on which her married life was based was a lie and that she was owed something in return – if not a loving husband, then at least the money that would allow her to live independently, as though widowed.
In November 1537 Elizabeth told Cromwell that after she had come to Redbourn – after 1534, then – Norfolk had sent to ask her if she would be 'divorced'. She refused. While it is not always easy to see whether she and Norfolk were consciously echoing the king and queen, there seems little doubt as to where Norfolk had got the idea of divorcing his wife, nor where Elizabeth had found her response. Indeed, Norfolk's reaction to his own situation was not dissimilar to the king's; Henry had sent Catherine away to a succession of damp castles from 1531 when he could not break her implacable stance; Norfolk sent Elizabeth away to Redbourn in 1534 when he could not silence her. 'Divorce', however, was a catch-all term at this point. It might mean a judicial separation through a church court, which would allow both parties to separate though not to remarry during each others' lifetimes; to qualify, one needed to plead adultery, cruelty or heresy. None of those seem to have applied here. It might also mean an annulment like the king's, a declaration that the marriage had never existed and both parties could remarry. One needed to find evidence that husband and wife were too closely related to have been allowed to marry, or that one party had already been contracted to marry somebody else. While the king was trying to prove, with some success, that the former applied to him and Catherine, it certainly did not apply in the case of Norfolk and Elizabeth. Perhaps Norfolk threatened divorce in an echo of the king without really thinking through the legal requirements; or, perhaps he assumed that, if a hastily assembled English court could dissolve the king's marriage, the same might be available to him.
If Elizabeth had agreed to this and the suit had been successful, she would have lost her title as Duchess of Norfolk, just as Catherine of Aragon had lost hers. While in theory she might have regained the dowry that she brought to the marriage, in practice, courts did not always insist on this. One suspects that she did not want to give Norfolk the liberty of continuing his relationship with Bess. It may have been a deliberate choice, taken in light of the queen's situation; though Catherine had lost her fight, Elizabeth was determined to win her own.
Female perspective
Loyalty, then, was a problem for women. We cannot assume that a male figure at the head of the family necessarily commanded his relatives' loyalty all the time, nor that he always had the leverage to order his female relations' feelings and behaviour in support of his own causes. Anne Boleyn did not, after all, have the unconditional support of all of her extended family; court life was rather more complicated, when seen from a female perspective.
Elizabeth's own case, though, was affected by the king's 'great matter'. Her implacable attitude reflected that of the queen, Norfolk's that of the king. The royal divorce did impact the nobility, since apparently Norfolk felt it appropriate to attempt to divorce his own wife in light of it. The king, however, did not see things in this way. Throughout, he preached reconciliation to Elizabeth, counselling her to return to her husband and to accept the situation, encouraging her to write 'gentle' petitions to Norfolk, clearly intended that he should accept them. Henry's divorce was not meant to be a signal for the nobility to do likewise.
Nicola Clark is Senior Lecturer in History at the University of Chichester and the author of Gender, Family and Politics: The Howard Women, 1485-1558 (Oxford, 2018).