Columbus - Hero or Villain?
Felipe Fernandez-Armesto weighs up the case for and against the Genovese explorer, finding a Columbus for all seasons.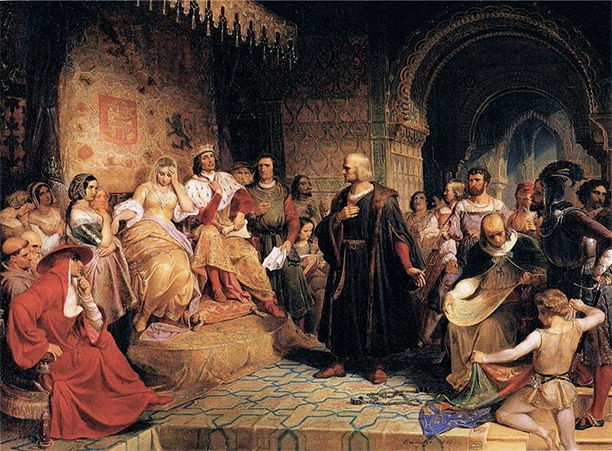 In 1992, five centuries later, his statue in Barcelona exchanged symbolic rings with the Statue of Liberty in New York; meanwhile, the descendants of slaves and peons will burn his effigy. In a dream-painting by Salvador Dali, Columbus takes a great step for mankind, toga-clad and cross-bearing – while a sail in the middle distance drips with blood. The Columbus of tradition shares a single canvas with the Columbus of fashion, the culture-hero of the western world with the bogey who exploited his fellow-man and despoiled his environment. Both versions are false and, if historians had their way, the quincentennial celebrations ought to stimulate enough educational work and research to destroy them, Instead, the polemical atmosphere seems to be reinforcing a parti pris positions.